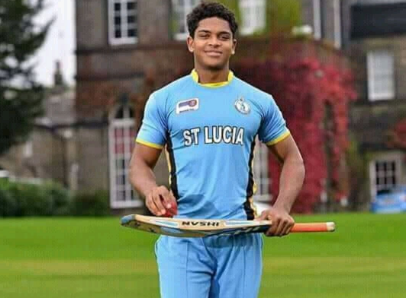 SKN PULSE – Nick Elibox, a young Cricketer from St. Lucia died in a vehicular accident in La Retraite, Monchy, Gros Islet early this morning, Feb. 4, 2018.
Reports indicate that the 19 year old of Bexon was driving when he lost control of his grey Suzuki Vitara which ran off the road and overturned.
The accident occurred around 2 a.m.
According to St. Lucia News Online he sustained severe head injuries and was pronounced dead.
St. Lucia News Online reported that Four other persons in the vehicle sustained minor injuries.
Elibox, a Castries Comprehensive Secondary School alumnus, was a former cricket scholarship holder at Woodhouse Grove (England) in 2015 and played for Windwards Under-17 team.