NIA CHARLESTOWN NEVIS (July 07, 2023)- Premier of Nevis, the Honourable Mark Brantley had the distinct honour of leading his daughter Ms. Brianna Brantley's call to the Bar of the Eastern Caribbean Supreme Court of St. Kitts and Nevis at the Theodore L. Hobson Court Building in Charlestown on Friday, July 07.
Having listed her many academic qualifications, awards and commendations at the tertiary level, Premier Brantley, himself a lawyer by profession, said Ms. Brantley has developed and blossomed into an impressive young person thus far.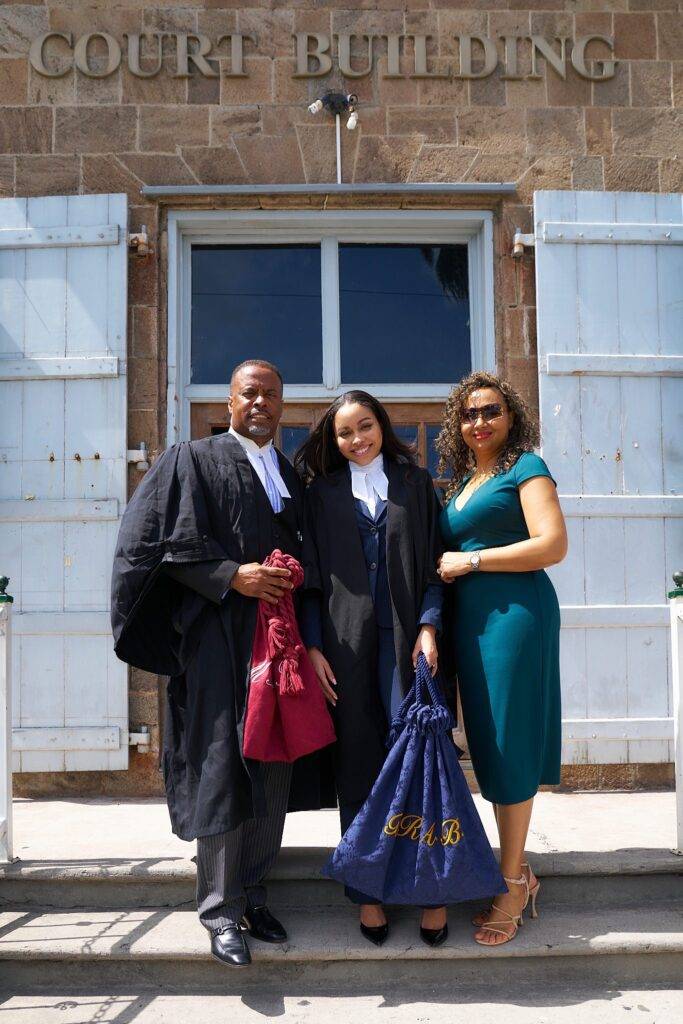 "Ms. Brantley has really performed excellently in her academic career to date and I believe that she is well equipped to be a valuable member for this Bar to contribute to the legal profession and to hold dear the principles that should guide all lawyers, which is the pursuit of justice. So it gives me immense pride, pleasure and honour to present Mr. Brianna Brantley as a fit and proper person to be admitted to this honourable Bar and henceforth to be referred to a Member of the Bar of the OECS, St. Kitts and Nevis Circuit."
Attorney-at-Law Mr. Adrian Daniel of the law firm Daniel Brantley seconded Ms. Brantley's proposal to the Bar. He pledged the firm's commitment to "assist her in developing into a substantial and formidable attorney at this Bar".
Attorney-at-Law Mrs. Kurlyn Merchant-Liburd of Merchant Chambers said Ms. Brantley is well qualified and equipped to make her mark in the noble profession, advising the applicant that "today marks the beginning of unrelenting selfless service to humanity in the course of facilitating access to justice".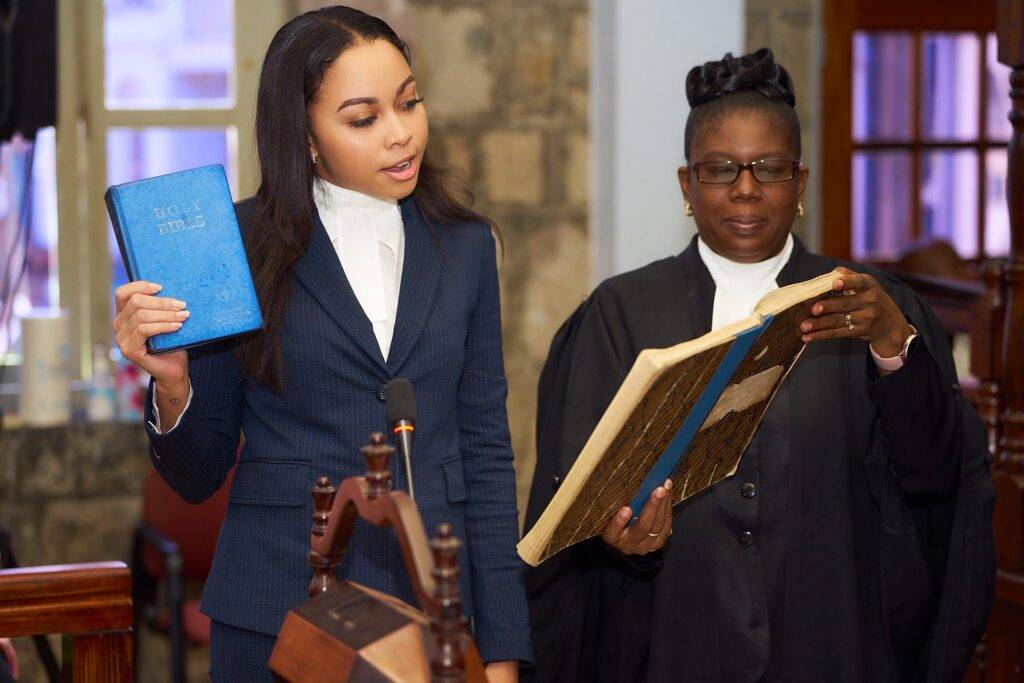 Ms. Brianna R.A. Brantley, LL.B (Hons), Lond., LL.M. (Cantab.), Member of Inner Temple, took her Oath of Office as a Member of the ECSC Bar before High Court Judge His Honour Patrick Thompson Jr.
He advised the newly minted attorney that the primary skill needed as a lawyer is judgment.
"You have the academic pedigree but successful lawyers are a blend of studious lawyers and people who possess common sense, you can't succeed as a lawyer without both."
As the newest Member of the Bar in the Federation, Ms. Brantley thanked her parents, sister, extended family, friends and colleagues for their support throughout her journey, saying the day marked a significant milestone in her life as it represented a culmination of years of hard work and perseverance.
"As I stand here this morning, I feel a tremendous sense of responsibility, but also a great sense of privilege. I am honoured to become a part of this esteemed community, to have the opportunity to serve the people of St. Kitts and Nevis and abroad, and to help shape the future of our small but great country.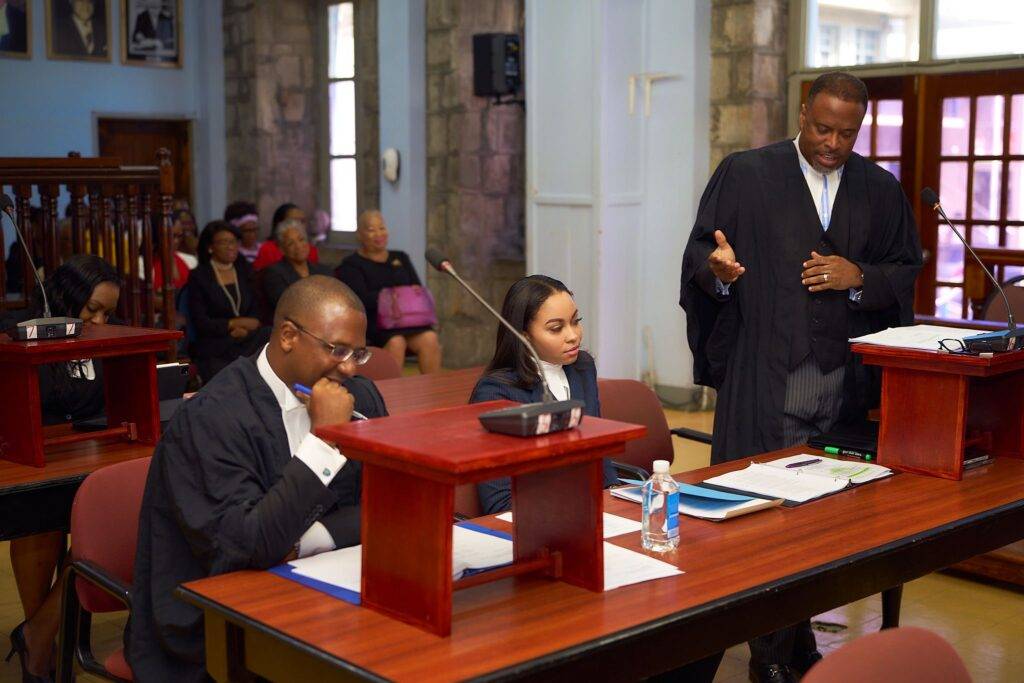 "…I stand here today ready to commit myself to upholding the highest standards of ethics and professionalism and I stand here today ready, willing and capable to serve," she said.
Ms. Brantley obtained a Bachelor of Laws (Hons) Degree from the City, University of London in 2019, earning a Post Graduate Diploma in Bar Professional Training from City Law School, and being called to the Bar of England and Wales by the Honourable Society of the Inner Temple in 2020. She graduated the University of Cambridge in 2022 and was awarded a Master of Law in Commercial Law. She was awarded a Legal Education Certificate from the Eugene Dupuch Law School, Council of Legal Education in 2023.
Present at the auspicious occasion was Brianna's mother Mrs. Sharon Brantley, her grandmother, fiancé, relatives, colleagues, friends, Members of the Nevis Island Administration Cabinet, several fellow Members of the Bar, and other well-wishers.
END