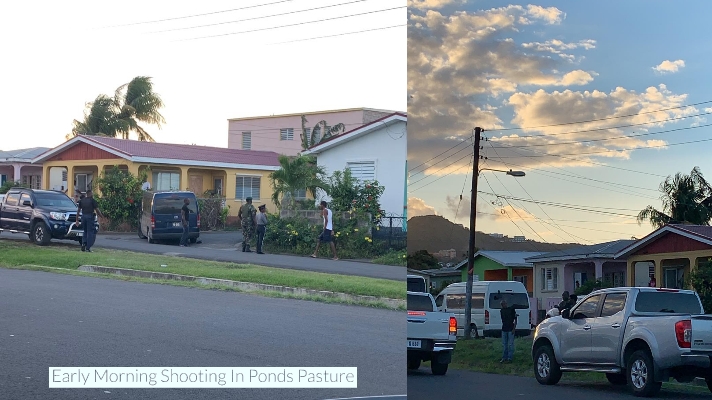 By: Staff Writer
Members of the Royal St. Christopher and Nevis Police Force responded to a shooting early this morning in Ponds Pasture.
Officers responded to the area about after six this morning upon receiving reports that several shots were heard in area.
Reports are that shots rang out after a young male exited his vehicle. No one was injured. Two suspects ran from the scene but were apprehended as law enforcement officials were in close proximity.
They are currently in custody assisting police with investigations.
More details to follow as information becomes available.