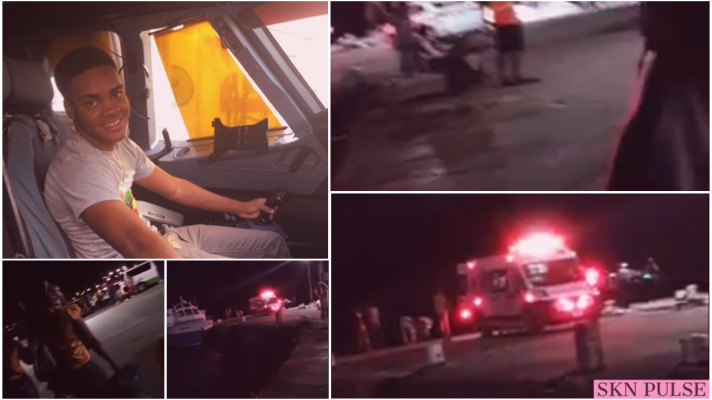 By: Staff Writer
Investigations are ongoing into yesterday's incident that occurred at sea in the vicinity of the Basseterre Ferry Terminal in which 19-year-old Jesroy Mulcaire of Zion Village, Nevis died.
Young Mulcaire fell overboard from the M.V. Apple Syder at the Ferry Terminal around 7pm according to the police report.
Investigations so far have revealed that Mulcaire, who was a crew member on the ferry, went to the bow of the vessel on the port side in preparation for docking when he fell into the water.
His body was retrieved close by and brought ashore. He was pronounced dead by the District Medical Doctor.
The St. Kitts and Nevis Coast Guard led the search effort and was assisted by members of Ken's Diving Centre.
An autopsy will be conducted shortly to determine the exact cause of death. Investigations into the matter are ongoing. Persons with information regarding this matter are urged to contact the Criminal Investigation Department by dialing 465-2241 or their nearest Police Station.