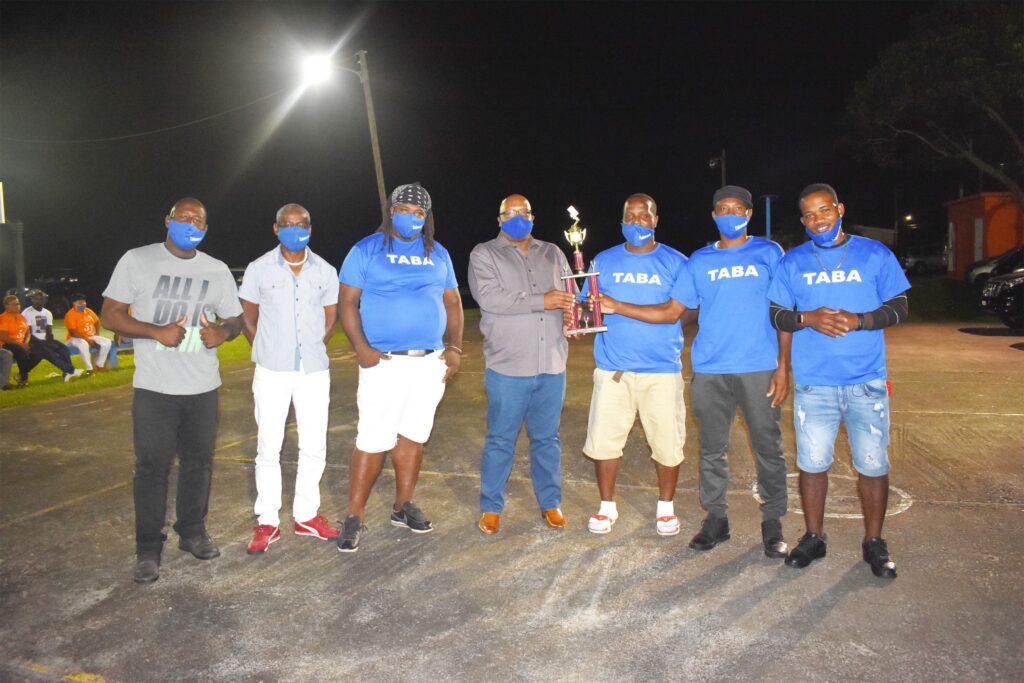 BASSETERRE, ST. KITTS, November 23, 2020 (MMS-SKN) — Prime Minister and Area Parliamentary Representative for Constituency Number Seven, Dr the Hon Timothy Harris, has commended domino enthusiasts in his constituency who had twenty five years ago approached him to assist them to hold a domino tournament with the expressed wish to bring communities together.
"When in 1996, or thereabout, a group of persons came to ask me to intervene, at the heart of their concern, one was love for domino and they felt that domino could be that sport that breaks down the tension among the various communities," recalled Prime Minister Harris on Sunday November 22 at the closing and prize giving ceremony for 25thedition of Constituency Number Seven Domino League which is the sponsor.
The Honourable Prime Minister went on: "Way back then the rivalry in between the village groups was very high, and there was development of violence in between groups. We can say that twenty five years after, this league has fulfilled the mission of building strong friendship across every community between Ottleys down to Parsons Ground,"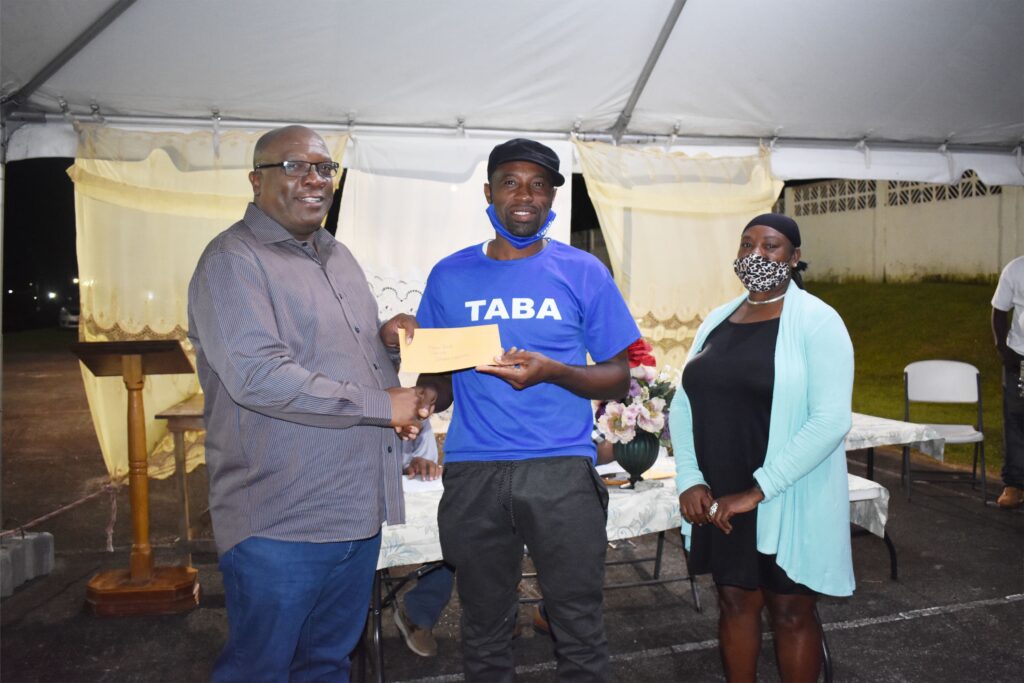 The ceremony which was held on the hardcourts at the Edgar Gilbert Sporting Complex in Molineux saw the distribution of over $15,000 in trophies and cash prizes to players of the record fourteen teams drawn from Constituencies Number Seven (twelve teams), and Number Six (two teams) at the end of what league officials commented was the best ever.
"I want to thank those who over the last twenty five years-plus have been part of domino in Constituency Seven," said Prime Minister Harris. "Today we can say without a doubt we are the best and we are the longest going domino league in St. Kitts and Nevis, and perhaps anywhere else in the world."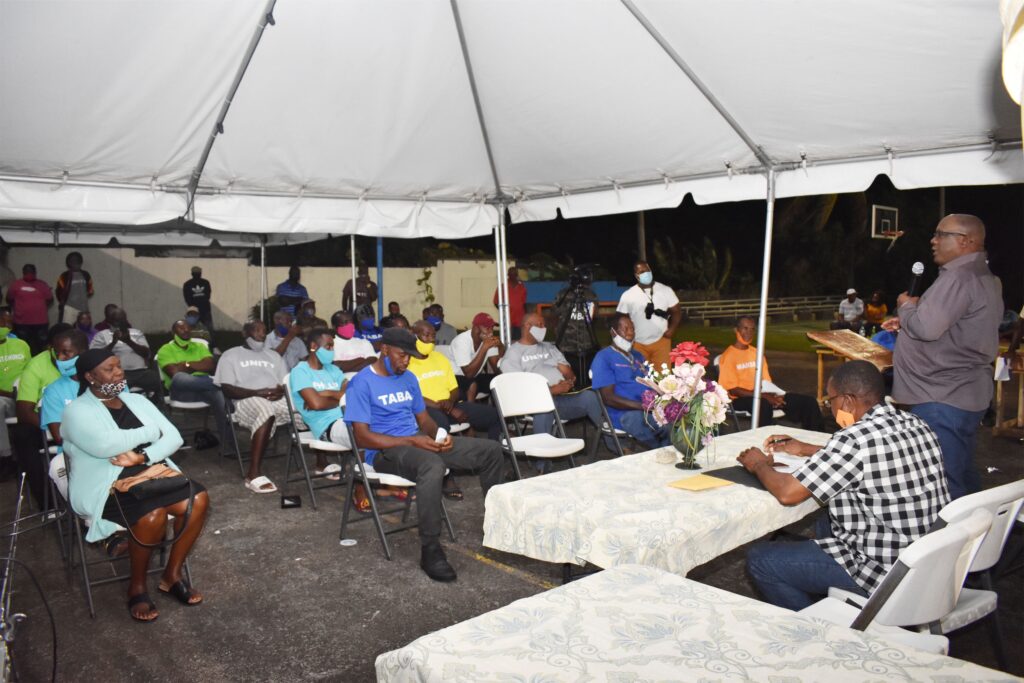 He thanked Mr Osmond Petty and Mr Winston Morris who were former organisers of the league, and Mr Calvin Farrell who is the current President of Constituency Number Seven Domino League, and League Coordinator, for the selfless work they would have put in to make the league the success it is today.
Domino clubs from Constituency Number Seven had for a long period dominated the league until that monopoly was broken in 2018 when Parsons Domino Club from Constituency Number Six became the first team from outside Number Seven to be crowned champions. They defended the title in 2019 but this year the title returned to Constituency Number Seven with Tabernacle Domino Club taking the top honours for the first time.
"For me on the occasion of the 25th anniversary to have had Tabernacle done so superlatively well, I feel very proud to be from Tabernacle and I want to thank them and congratulate them," said Dr Harris. "Twenty five years we have waited for this in Tabernacle. Twenty five years we came close and there are times when we were too distant from it. But again, young men like (Kerone) Roache stepped up, and all the other young people with (Captain) Jason 'Spoon' Nisbett, who came and gave Tabernacle the unbelieving power so that tonight the victory is Tabernacle's and they will be taking home $5,000."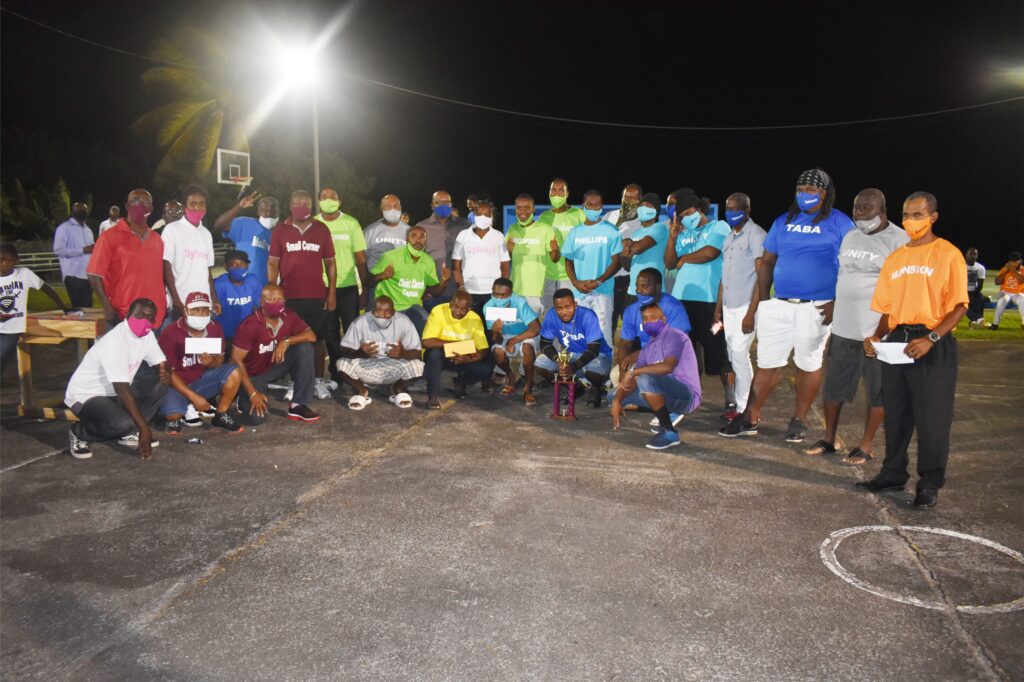 He thanked all the fourteen teams and their players who took part in this year's tournament, and promised them that with the completion of the new Lodge/Ottleys Community Centre now under construction, the tournament next year would be held in better facilities and hoped that more teams would take part.
Due to Covid-19 protocols in place, this year's league was restricted to three venues, namely the Lodge Community Centre in Lodge Project which has over the years been the home to Constituency Number Seven Domino League, the pavilion at the Edgar Gilbert Sporting Complex, and the Tabernacle Police Station.
Coming in second position were former champions Unity Domino Club, followed by Lodge Domino Club, also former champions, and Phillips Domino Club in the fourth place. Small Corner Bar Domino Club took, for the second year in a row, Best of the Rest Championship.
The other teams in the competition were Sylvers Domino Club, Unstoppable Domino Club, Parsons Domino Club, Molineux Domino Club, Christ Church Domino Club, Saddlers Domino Club, Mansion Domino Club, Guinness Domino Club, and Giants Domino Club.
ENDS