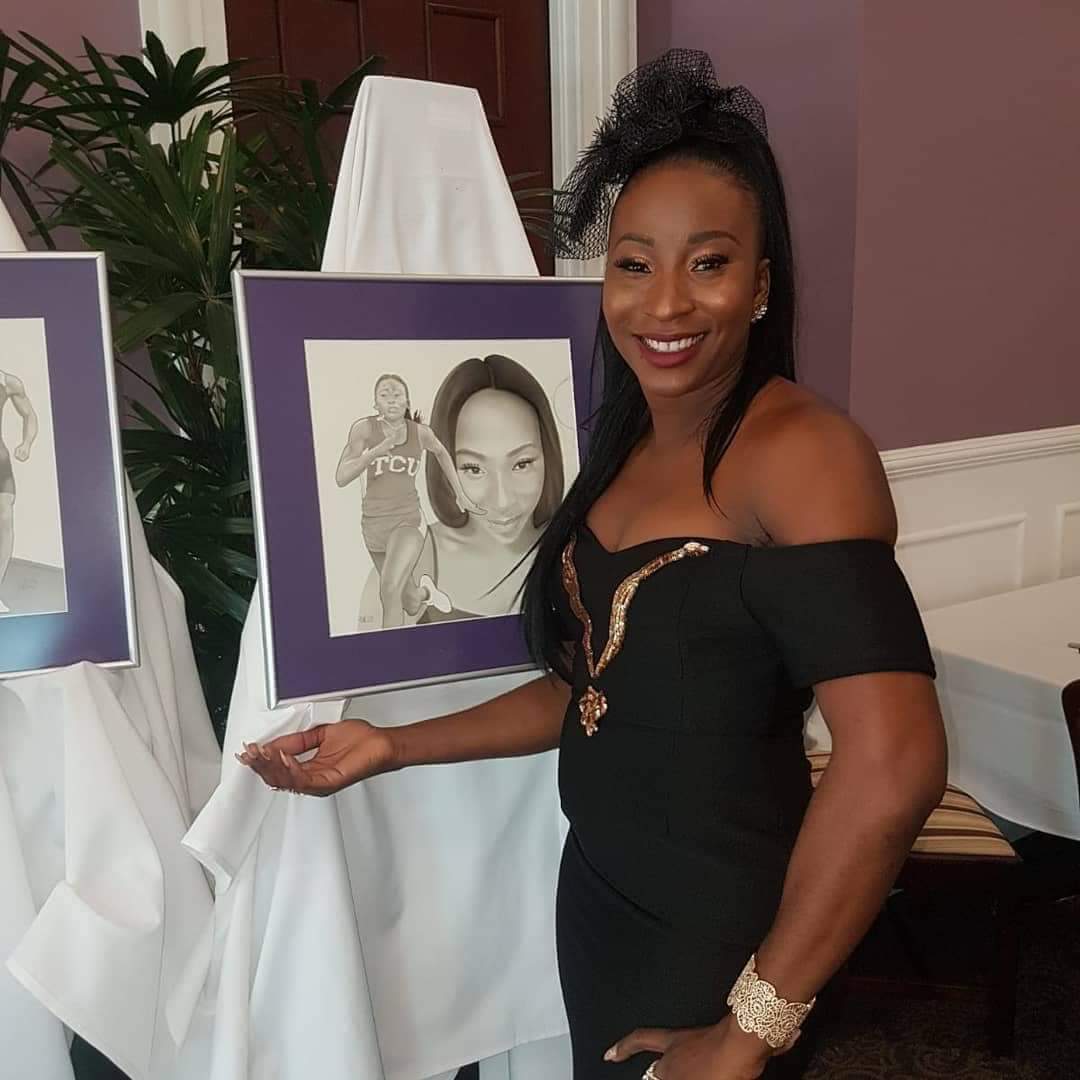 By: T. Chapman
Olympian Virgil Hodge, and five other inductees were honored at a formal ceremony and banquet on Thursday, Sept. 27 in Texas.
The six legendary athletes from Texas Christian University (TCU) selected in the TCU Letterman's Hall of Fame Class of 2018 achieved good academic and athletic standing while enrolled as student-athletes at TCU.
The nominees met the requirements as they distinguished themselves as outstanding competitors in their respective sporting disciplines.
To be considered, nominees, were judged accordingly: 70% playing ability at TCU and beyond and 15% TCU Involvement and 15% Community Service. Also, the nominee would need to be out of TCU for a minimum of 10 years.
A 2008 graduate, Virgil was a six-time All-American and winner of multiple Mountain West Conference championships. Her Six All-American honors has been etched in the history books of the Texas Christian University as a record, (women's).
Additionally, Hodge also holds records for the outdoor 200m, 4x100m, 4x200m, and the indoor 600m.
Virgil has represented the Federation in numerous competitions including the Pan Am Games, IAAF World Indoors, CAC Games, IAAF World Championships and the Olympics.
Click For The List of Inductees