NIA CHARLESTOWN NEVIS (May 16, 2023) —While the Nevis Tourism Authority (NTA) continues in its campaign to attract more international visitors to Nevis, it is also targeting the Caribbean market.
Mr. Alexis Arthurton, Caribbean Sales Manager at the NTA, told the Department of Information on May 15, 2023, that his May 10 to 14, 2023, mission to Barbados attracted lots of interest.
"The Barbados trip was a successful one, as the aim of the Nevis Tourism Authority was fulfilled. We brought awareness and educated the Bajan public on Nevis'offerings, summer events, accommodations and how to get to the destination.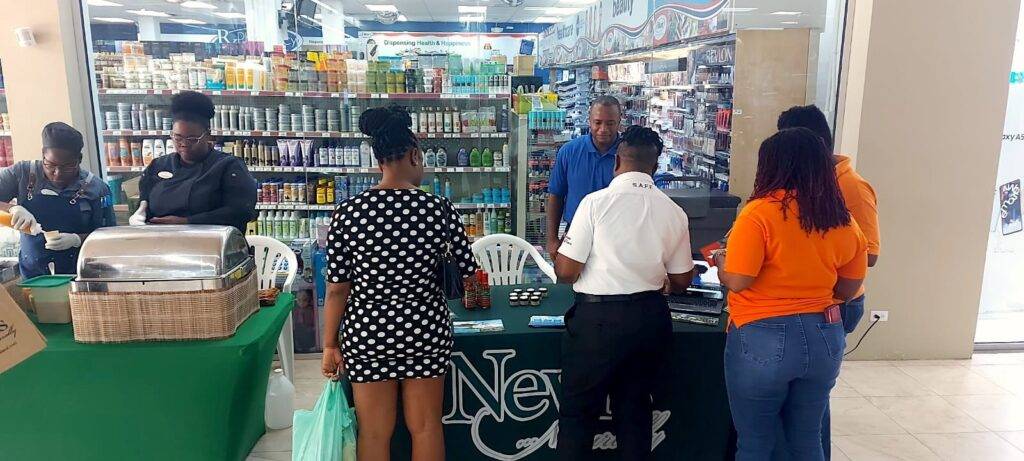 "We saw hundreds of Bajans visiting our Nevis booth for our event at the Sheraton Mall; with many stating that they heard my radio interview on SLAM 101.1FM and wanted to learn more about the destination," he stated.
Mr. Arthurton noted that fostering relationships with other islands in the region is important as the NTA is seeking to attract visitors from the area.
"Even though we are one Caribbean, we at the Nevis Tourism Authority see it as important to meet with and educate, and also mingle with our Bajan counterparts and the Bajan community, in an effort to foster a better relationship with the destinations. This is not only to bridge a gap but also to bring islanders from each of the two destinations to each other's shores.
We at the Nevis Tourism Authority have hosted our Bajan counterparts on a small level previously. However, we would like to expand on that. Hence the reason for my visit," he said.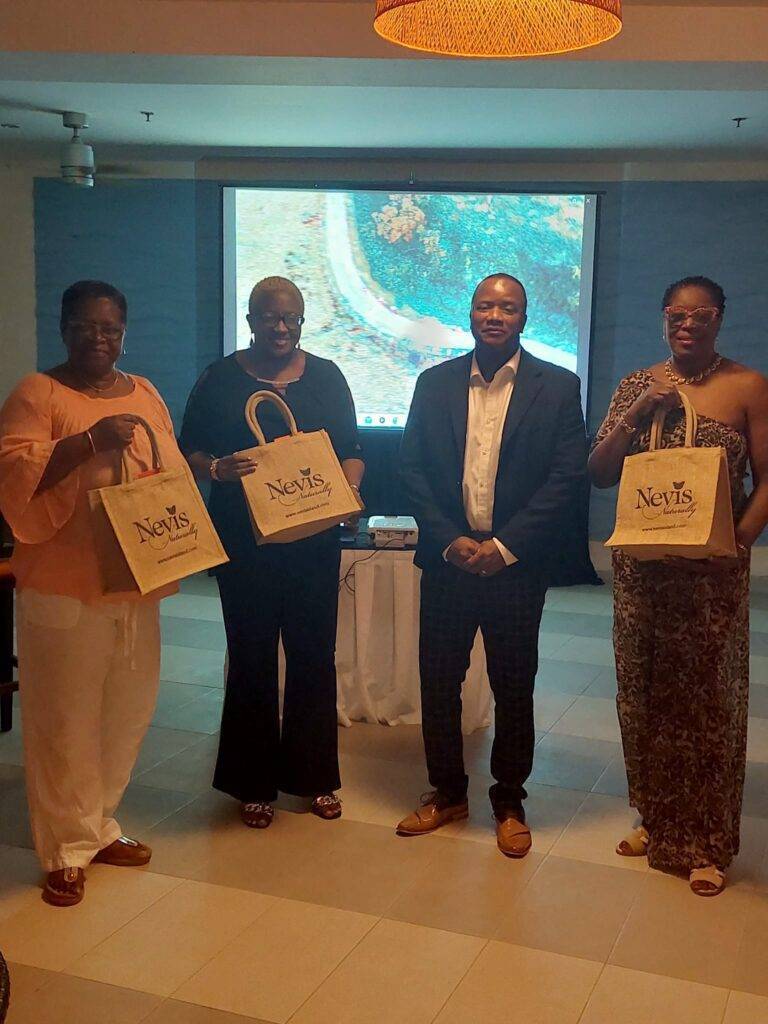 According to the NTA's Caribbean Sales Manager the mission was not only about selling the destination but to promote summer events.
"We are not only here to sell the destination and its offerings but to also promote our summer package called "A Nevis Summer" which has different concepts of local stays, stays at different hotels such as The Hermitage, Four Seasons, Montpelier, Mount Nevis, Oualie and Golden Rock just to name a few.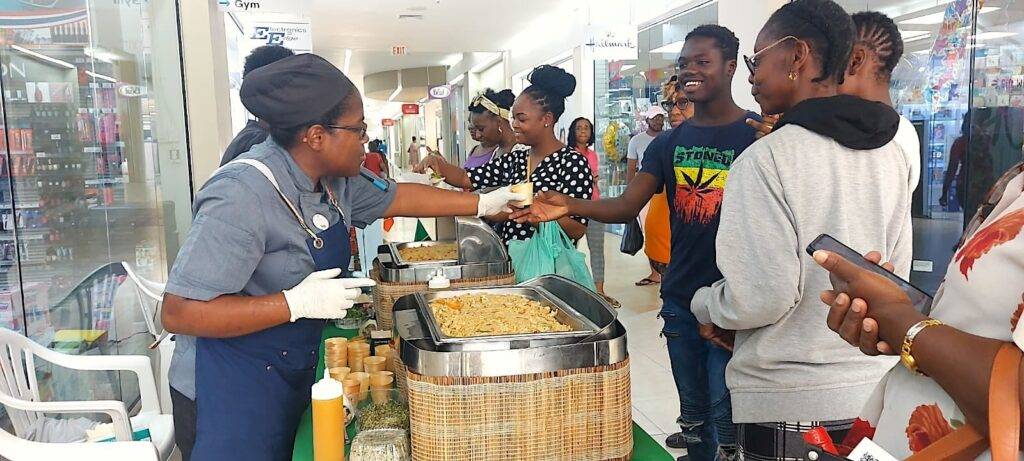 We also want to show our summer activities such as the Nevis Mango Festival, the St. Kitts Music Festival in our sister island, St. Kitts and Nevis Restaurant Week. Also we have Nevis Culturama and the [Caribbean Premier League] CPL. So it's a lot of action happening around the summer time, and with the connection, the direct flight from Barbados to St. Kitts, this has created a lot of avenues for the island of Nevis," he said.
Mr. Arthurton pointed to new airlift in the federation which is assisting Nevis.
"This is a new market that I guarantee we can be fruitful from, and the flights for InterCaribbean Airways they're doing well and I can only see it improving as we sell the destination, sell our offering and let them be aware of what we have to offer as Nevisians.
"Persons can arrive to the island, would exit the airport, transfer over to Reggae Beach and in five to six minutes they are in Nevis. So it's very seamless," he said.
While in Barbados Mr. Arthurton was able to promote the destination and meet with travel agents.
"I did a radio interview at SLAM 101.1FM where we spoke about the island itself, the Mango Festival, the return of 2019 regional champions, the Barbados team and we are hoping to have great support from the Bajan community and the public here to support and to travel to Nevis to support their team as well.
"On Friday 12th from 11 a.m. to 4 p.m. we were at the Sheraton Mall, the Barbados team and myself. I did a lot of face-to-face interaction with everyone and anyone who came into the mall, approached the desk and wanted to know about the island of Nevis. We also did a few sample concepts for mango cuisine; samples were given out from the team as well, so persons could have a taste of Nevis and the type of cuisines we have at our Mango Festival.
"On Saturday 13th we also had a business cocktail meeting with a number of travel agents and media houses on island to also sell the destination and to let them be aware of our offerings: our hotel accommodations, what we offer," he said.
END