Monday 08th April 2019 to Friday 12th April 2019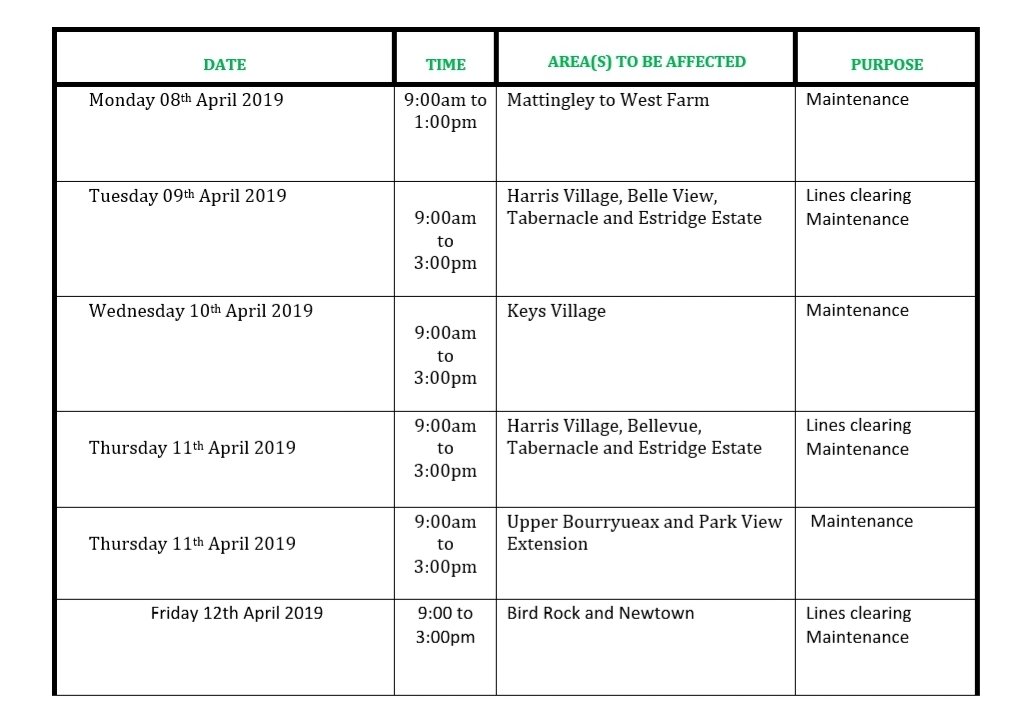 SKELEC regrets the inconvenience of these electricity supply interruptions which are necessary to perform maintenance as a part of our ongoing efforts to improve service.
Please note that the electricity supply may be interrupted later and restored earlier than the scheduled times. Please assume electricity supply service points are live at all times.
To report outages call 465-2013 (or 600 from cellphone only), www.skelec.kn, Visit Our Facebook Page – Send Us A Message
Disclaimer
*This article was posted in its entirety as received by SKN PULSE. This media house does not correct any spelling or grammatical errors within press releases and (or) commentaries. The views contained within are not necessarily those of SKN PULSE.