NIA CHARLESTOWN NEVIS (April 25, 2023)- Third to fifth form students of the Gingerland and Charlestown Secondary Schools, as well as students from the Nevis Sixth Form College, were given the opportunity to engage with a number of Ambassadors from St. Kitts and Nevis during a panel discussion organized by the Ministry of Foreign Affairs in the government of St. Kitts and Nevis as one of the activities to celebrate Diplomatic Week 2023.
The panel discussion was held at the Malcolm Guishard Recreational Park, Pinney's Beach, Nevis, on Monday, April 24.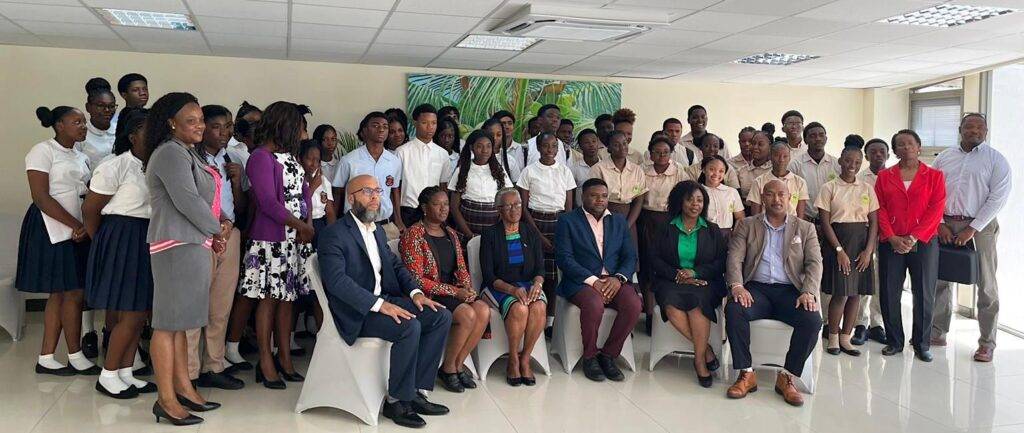 Hon. Troy Liburd, Minister of Youth and Education in the Nevis Island Administration (NIA) delivered remarks at the event, welcoming the SKN diplomats to Nevis.
"Too often those of us living here in the Federation do not realize the hard work that is being done on our behalf by our diplomats in the four corners of the world. This could never be overstated- St. Kitts and Nevis is the smallest sovereign country in the Western Hemisphere. In spite of this we have had some significant moments of the world stage….
"I want to applaud the work being done by our diplomats all over the world on our behalf. The many scholarship opportunities we receive from so many different countries, our young people are able to benefit from them. These are the fruits of the hard work being done by our diplomats. We certainly appreciate it…and so I want to welcome you all here to Nevis and I wish you a very successful Diplomatic Week for 2023."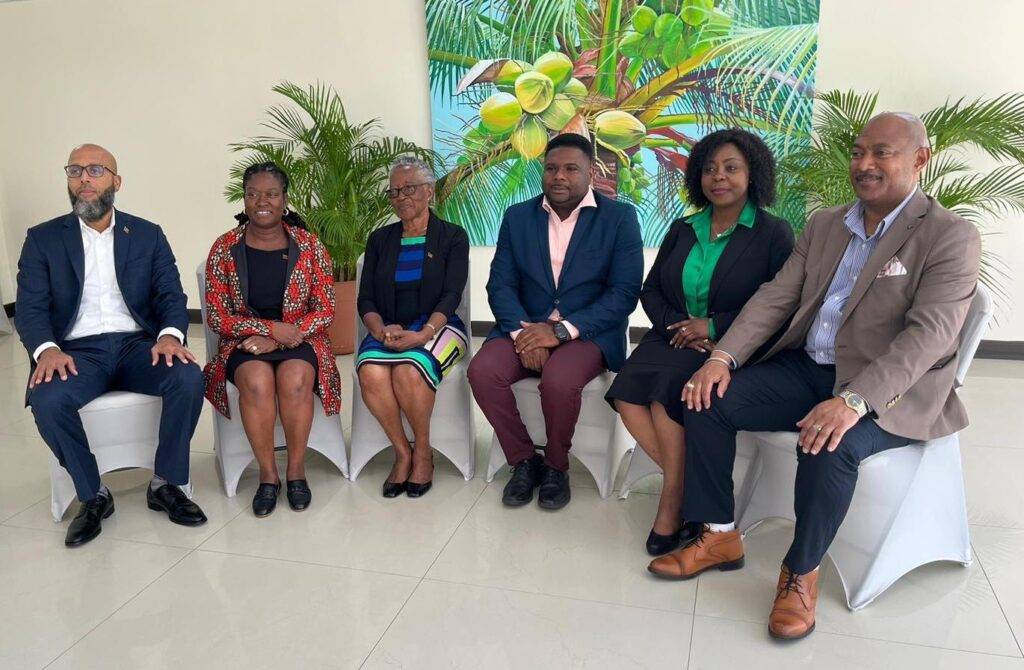 The panel of diplomats included His Excellency Ian Queeley, Resident Ambassador for the Organization of Eastern Caribbean States (OECS) to the Kingdom of Morocco; Her Excellency Sherry Tross, Ambassador/High Commissioner of St. Kitts and Nevis to Canada, Panama, and Mexico; H.E. Verna Mills Ambassador of St. Kitts and Nevis to the Republic of Cuba, Republic of Kenya, and the Republic of South Africa; and H.E. Justin Hawley, Ambassador of St. Kitts and Nevis to the United Arab Emirates.
H.E. Tross, who hails from Gingerland, Nevis, expressed her delight at being able to interact with the students of her native island, adding that she was hopeful the event would open the minds of the young persons to international development.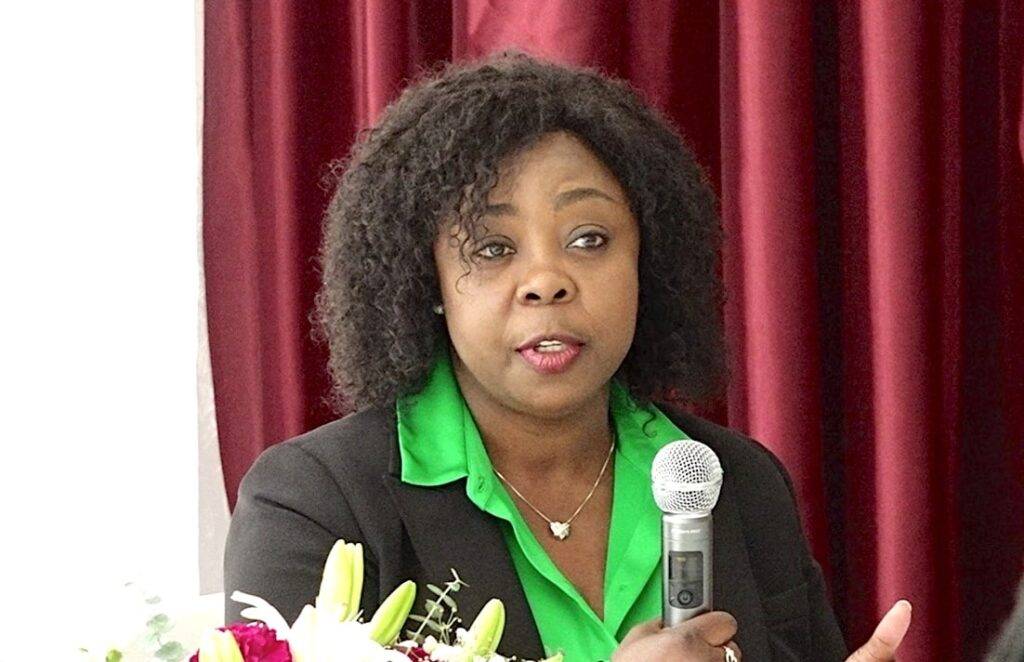 "Diplomats of a country, we go out into the international arena representing our home state, in this case St. Kitts and Nevis…I'm hoping that today in our conversation with you and your interaction with us, not that necessarily that this is what you will want to do, but you're thinking about what we're saying and how this might apply to who you are, what you are, what you want to do, what you might become, how you can contribute to your community and to your country."
Also in attendance at the event were Her Honour Mrs. Hyleeta Liburd, Deputy Governor-General on Nevis; officials from the Ministry and Department of Education in the NIA, principals of the attending schools; as well as members of staff from the Ministry of Foreign Affairs on St. Kitts.
Diplomatic Week is held every three years with the objective of enhancing strategic engagement and cooperation between St. Kitts and Nevis and other countries with which the Federation shares diplomatic relations. This year's theme is "Driving Change: Advancing a Vision for a Sustainable Island State." More than 40 resident and non-resident diplomats, including Ambassadors and Honorary Consuls, are in the Federation participating in Diplomatic Week 2023.
END