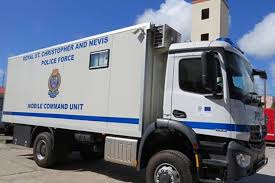 By: Staff Writer
Police on Nevis are investigating a shooting incident which occurred on Thursday night.
According to reports, a homeowner, (Deon Daniel) residing in Paradise Estate had to defend himself against armed intruders.
A press statement issued by the Royal St. Christopher and Nevis Police Force stated:
It is being alleged that several persons entered Mr. Daniel's yard with what appeared to be firearms. Mr. Daniel, a licensed firearm holder, discharged his weapon a number of times at the persons.

RSCNPF
Investigations are currently ongoing.
The police is appealing to persons who might have any information regarding this incident to contact the Cotton Ground Police Station at 469-5269.