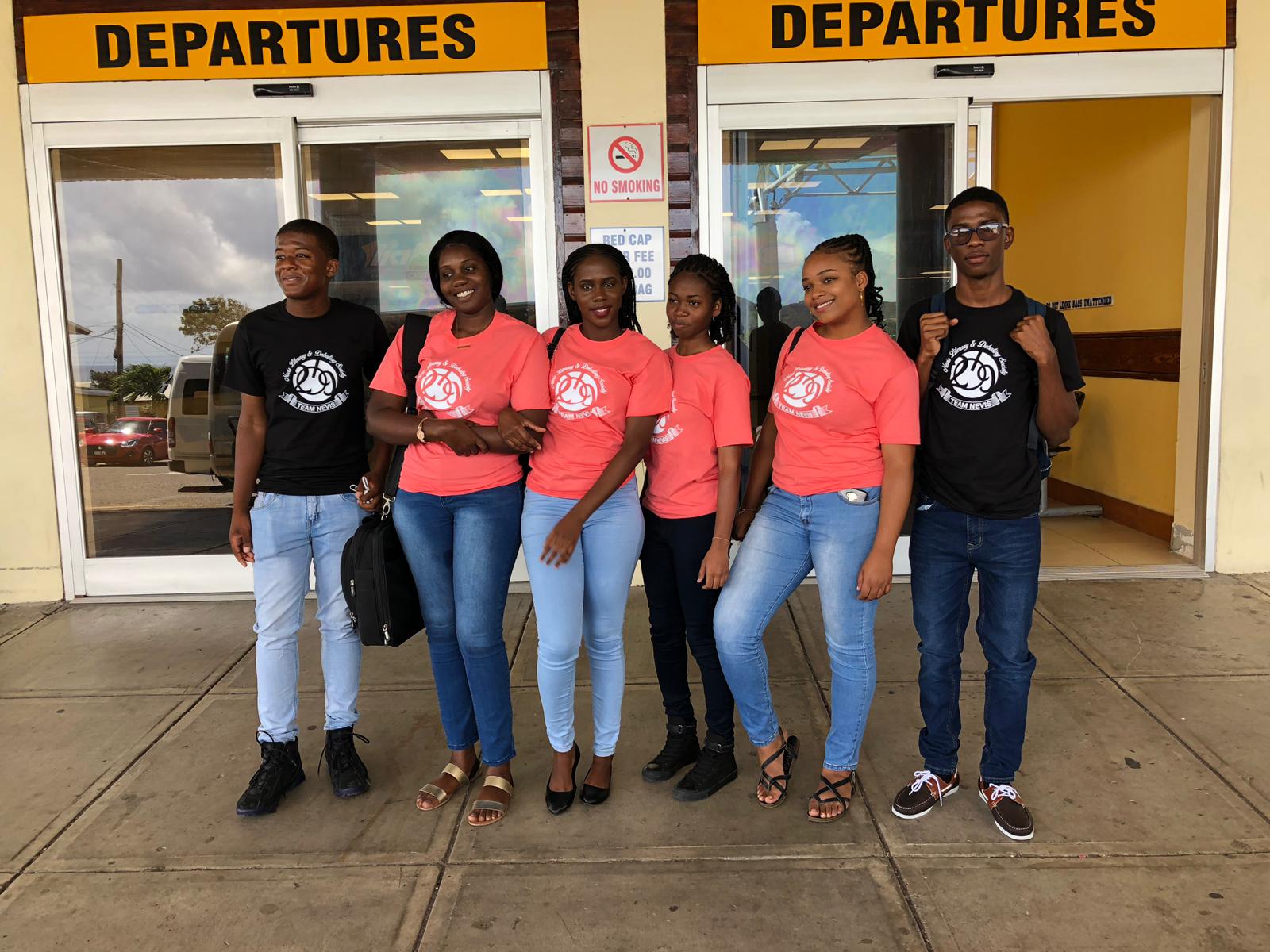 Photo Caption: Team Nevis at the Robert L. Bradshaw Airport.

The 47th Annual Leeward Islands Debating Competition will be held from Wednesday, 27th February to Monday, 4th March, 2019 in Antigua.
The following persons will represent the Nevis Literary & Debating Society:
Ms. Azel Williams Ms. Kervincia Webbe
Ms. Delcia Burke Ms. Dahlia Slack
Mr. Zidan Wilkin Mr. Patrice Nisbett II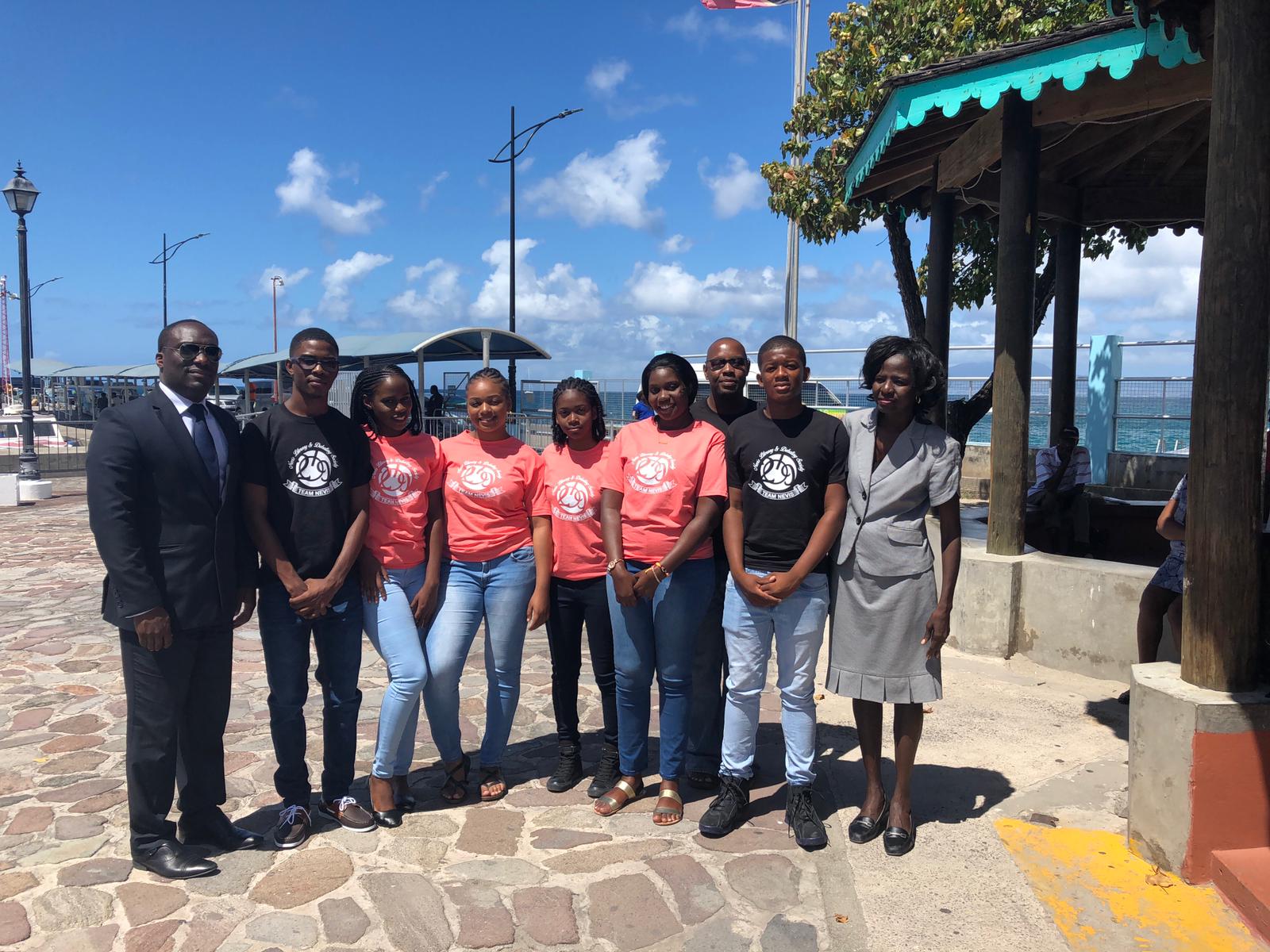 Team Nevis left the island today to participate in the competition and will be debating in the semi – finals (night 3) (debate 4) on Saturday 2nd March, 2019. The moot for that debate is "The lack of trust in our own people is the main reason why the majority of CARICOM states are yet to adopt the Caribbean Court of Justice as their final court of appeal."
The winner of night 3 – debate 4 will compete in the finals on Sunday 3rd March, 2019. The moot for that debate is "Caribbean countries have not done enough to afford the LGBTQ (Lesbian, Gay, Bisexual, Transgender and Queer) community the same legal rights and protections as other citizens."
Team Nevis returns on Monday 4th March, 2019.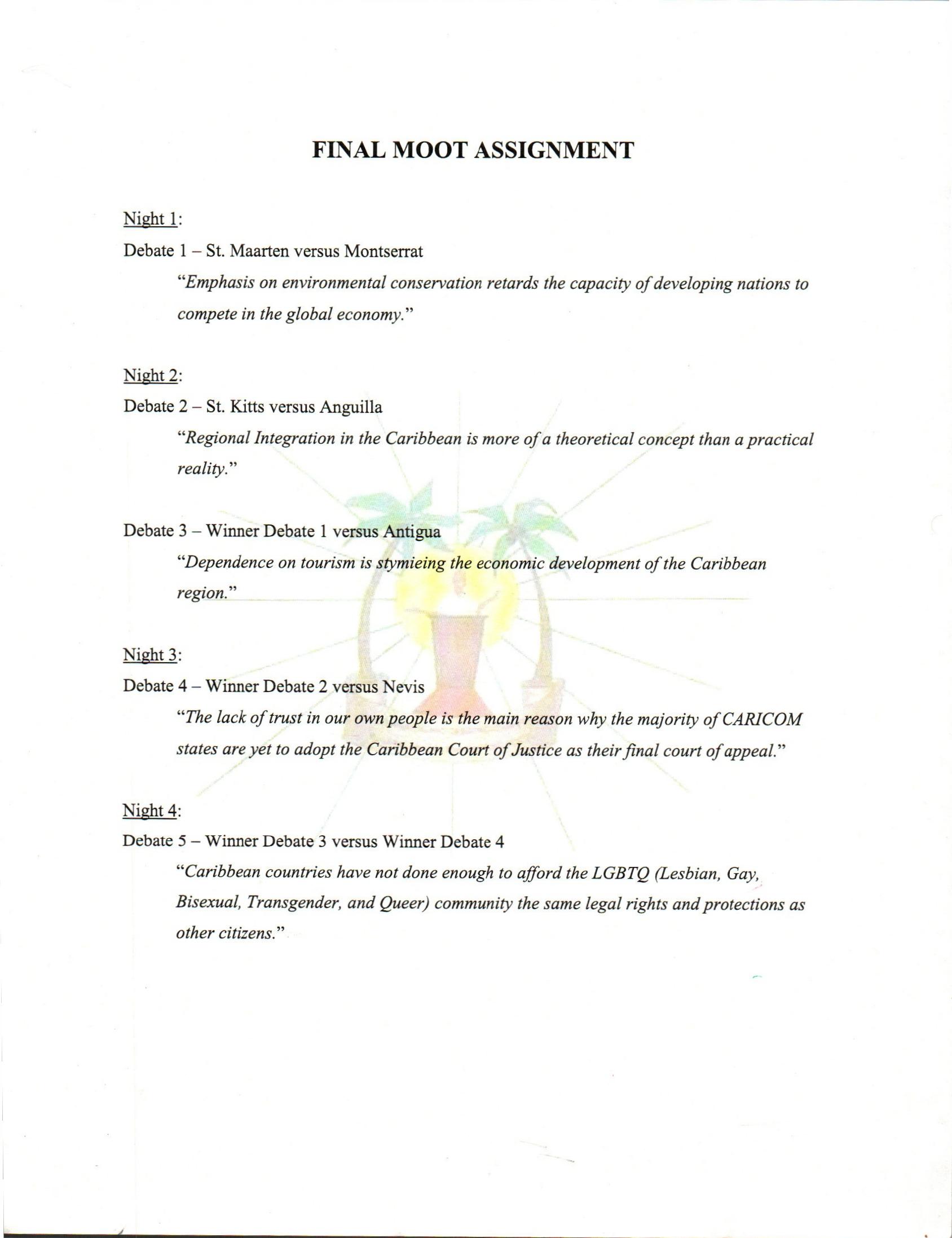 Disclaimer
*This article was posted in its entirety as received by SKN PULSE. This media house does not correct any spelling or grammatical errors within press releases and (or) commentaries. The views contained within are not necessarily those of SKN PULSE.