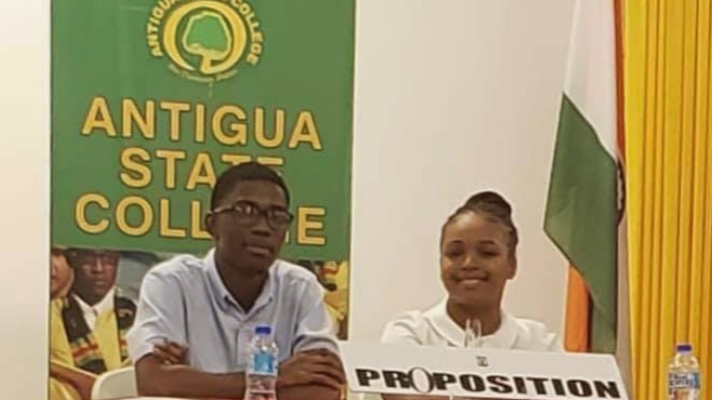 By: Staff Writer
The stage is set for the grand finals of the ongoing Leeward Islands Debate Competition. Team Nevis will face Antigua in the Final Debate.
Last night, Nevis represented by Dahlia Slack and Zidan Wilkin, won 640 to 608 over team Anguilla.
Last night's Moot was proposed by Team Nevis and opposed by Anguilla. It read:
"The lack of trust in our own people is the main reason why the majority of CARICOM states are yet to adopt the Caribbean Court of Justice as their final court of appeal."
Aavior Adams of Anguilla was adjudged Best Speaker.
For tomorrow's final, the moot for the debate is:
Caribbean countries have not done enough to afford the LGBTQ (Lesbian, Gay, Bisexual, Transgender and Queer) community the same legal rights and protections as other citizens.
Team Nevis – The Proposition and Antigua – The Opposition