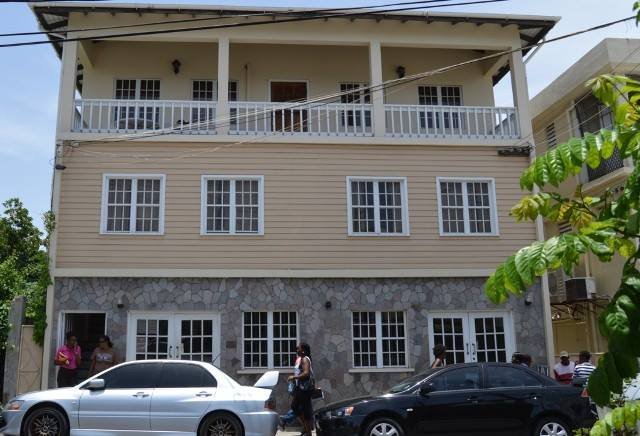 091/2018
Basseterre, St. Kitts, February 11, 2018 – As workers of Glimbaro Pest Control descended on the building that houses the offices of the Department of Labour last week, there are reports that more employees have tested positive for mould in their bodies.
Following weeks of public pressure by the St. Kitts-Nevis Labour Party (SKNLP) caretaker, Dr. Terrance Drew, who urged employees and the public to take their health seriously and not enter the building, Labour Minister Vance Amory and Acting Permanent Secretary, Ron Collins public, who tried to hide the health hazard, buckled and announced Wednesday, the temporary closure of the Department of Labour.
Credible information is that several more employees recently tested positive for mould in their bodies.
Over the past several weeks, Dr. Drew accused Amory and Collins, of "committing serious atrocities with the health of the people of St. Kitts and Nevis."
He said that the Bureau of Standards had confirmed that the carbon dioxide level in the Department of Labour was very high.
Amory had taken to the National Assembly to accuse the workers of faking their illness and doctors of unprofessionalism.
Two weeks ago, Parliamentary Representative for West Basseterre, Hon. Konris Maynard said at least three employees have been tested and the results indicate high levels of mould in their bodies.
"Two were found to have 11 percent mould in their bodies. Another one was found to have 19 percent mold and another with over 30 percent mould," said Maynard, pointing out that the acceptable limit is "two percent."
Recent tests show some employees had over 45 percent mould in their bodies.
The Department of Labour is expected to reopen to the public on Monday 12th February.