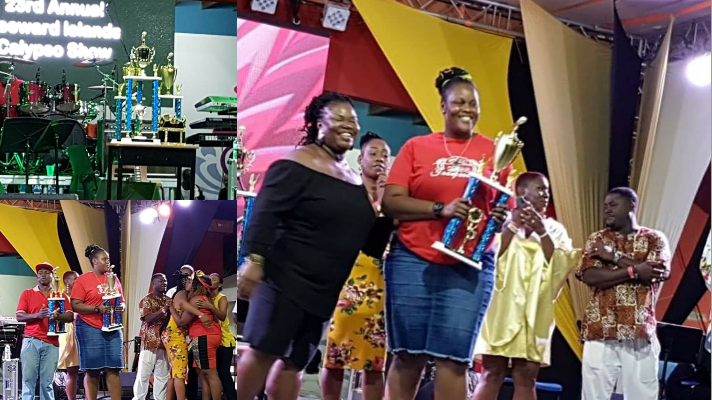 Reigning National Senior Monarch, Karisia Willett placed 2nd runner up in the Leeward Islands Calypso Monarch Competition held last night, (Saturday 10 August) at the Landsome Bowl in Anguilla.
Competing against a field of eight other competitors Miss Independent sang Rat Tat Tat and Why Blame Me Now.
Queen Roxy of Anguilla emerged winner of the competition.
In Second place was King Bear of Antigua.