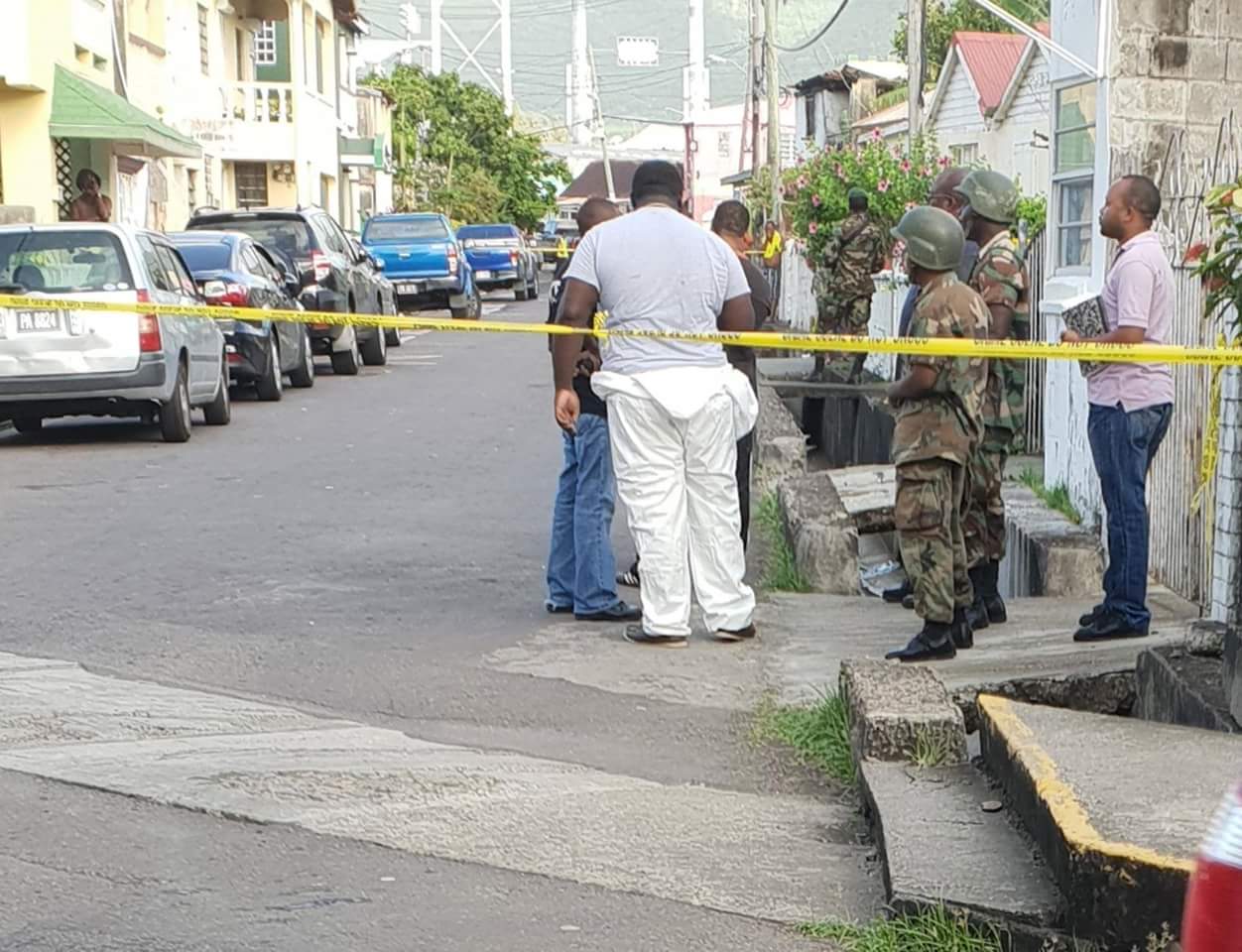 Photo Caption: Latest murder scene on Branch Street, early Monday morning, 1st October
By: Staff Writer
The Federation continues to grapple with gang violence and drug-related incidents. As this morning, reports surfaced about a fatal stabbing incident on Branch Street.
A motionless male body was found earlier this morning, (Monday, 1st October) with stabs wounds in a drain on Branch Street, in the area of New Town.
The deceased has been identified as John Gumbs of Newtown.
Details are sketchy however the police have confirmed the fatal stabbing.
We are following this developing story.