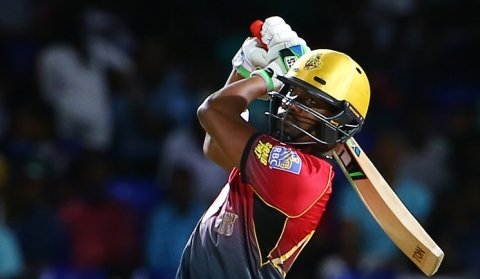 By: T. Chapman
SKN PULSE – "When one door closes another opens": while West Indies Player Darren Bravo will not play for the Trinidad and Tobago Red Force in the 2018 edition of the Cricket West Indies Regional Super50 tournament, there is a high possibility that he may feature when the competition kicks off at the end of this month.
The Leeward Islands Hurricanes have taken the opportunity to maximise on Trinidad and Tobago Cricket Board's (TTCB) selection panel unwise decision regarding Bravo's availability thus causing the left hander left out of the T&T squad for the tournament.
According to an article published in the Trinidad and Tobago Guardian, a high-ranking Leeward Islands official has said leaving Bravo out of the squad is cruel because it will mean he cannot play for the Windies in upcoming World Cup qualifiers this year.
The Trinidad and Tobago Cricket selectors can't be serious in excluding this man. I don't care what people are saying in terms of a communication breakdown, this is your best batsman and you treat with him carefully," the official is quoted as saying.
"Knowing now that he is available for selection, they should make every effort to get him on board. Do they understand that by not having this man involved in the Super50 means that he cannot play for the West Indies in ODI cricket this year?" the official questioned?
"We will definitely look to have this man in the Leewards set up if the Trinidad board fails to correct this. We need this man playing the regional tournament.
"If he comes to the Leewards he will assist our cricket in a big way because he would be able to work with the young batsmen in the team. He will be a major plus for us, so we are looking at the situation from afar and waiting to see what the Trinidad board is going to do."
If Bravo is persuaded to agree to terms with the Hurricanes he will join fellow T&T cricketer Kevon Cooper and fellow West Indian, Kieran Powell who the Leewards have already confirmed.
Azim Bassarath, the TTCB president has promised to probe the circumstances that led to Bravo's exclusion, but has not suggested that a change in the position of the selectors was on the cards.