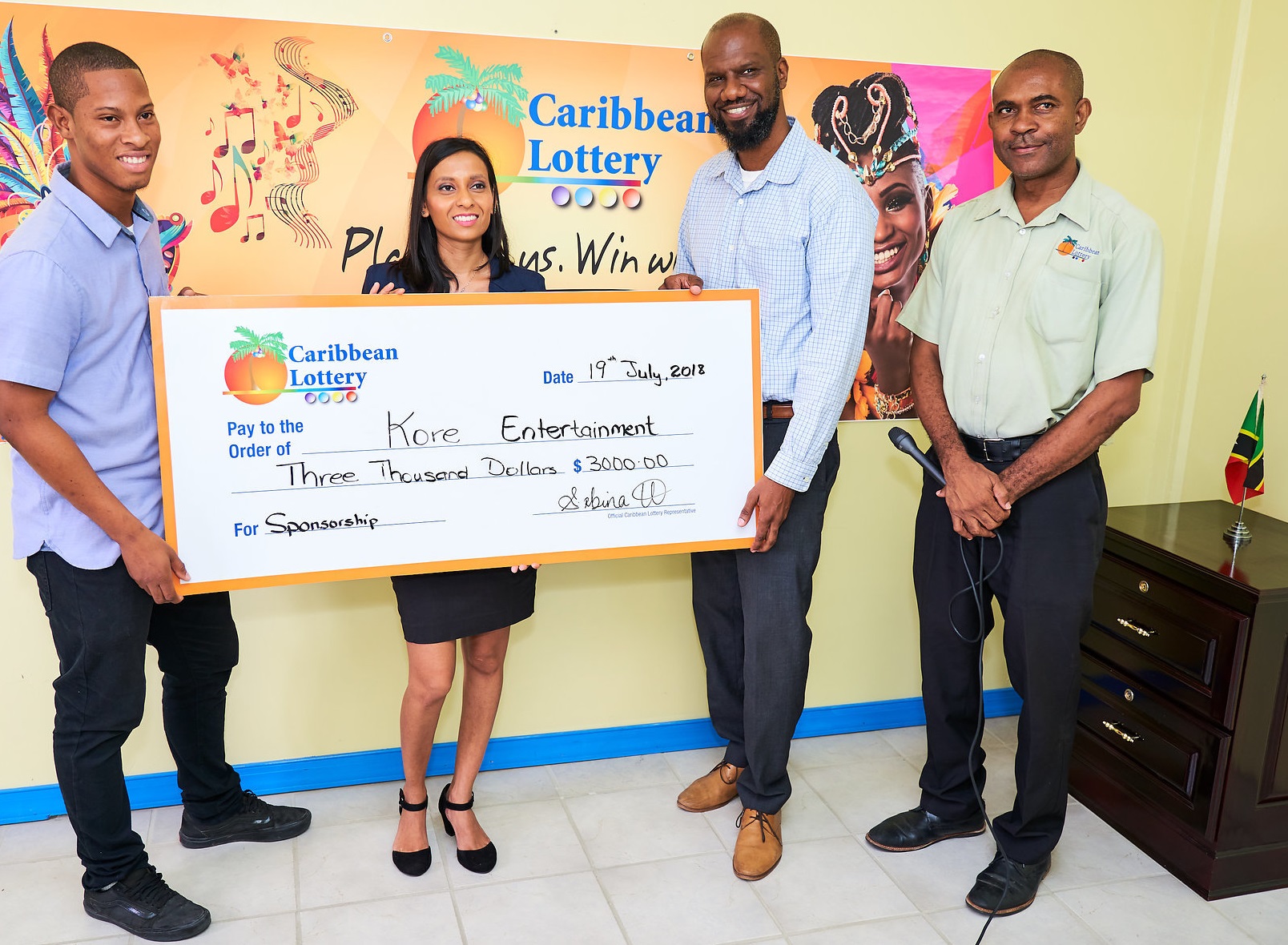 St Kitts & Nevis – Thursday, July 26, 2018 – In keeping with its strong support of culture on the island, The Caribbean Lottery has announced its EC$3,000 sponsorship of Kore Entertainment for this year's Culturama Festival.
Sabina Harrinarain, Business Development Associate at Caribbean Lottery, shared the company's endorsement of the national event. "The Caribbean Lottery remains committed to supporting Culturama as we recognise the significant impact that it makes on national growth and development, bringing in hundreds of participants each year."
The Festival is scheduled to begin on Thursday, July 26 and continue until Tuesday, August 7 with have a focus on the varied aspects of Nevisian arts and culture.
The sponsorship of Kore Entertainment will see the outstanding performers participate in numerous activities including the Soca Monarch competition, Jouvert Road March, Parade Day among other events during the 12-day celebration.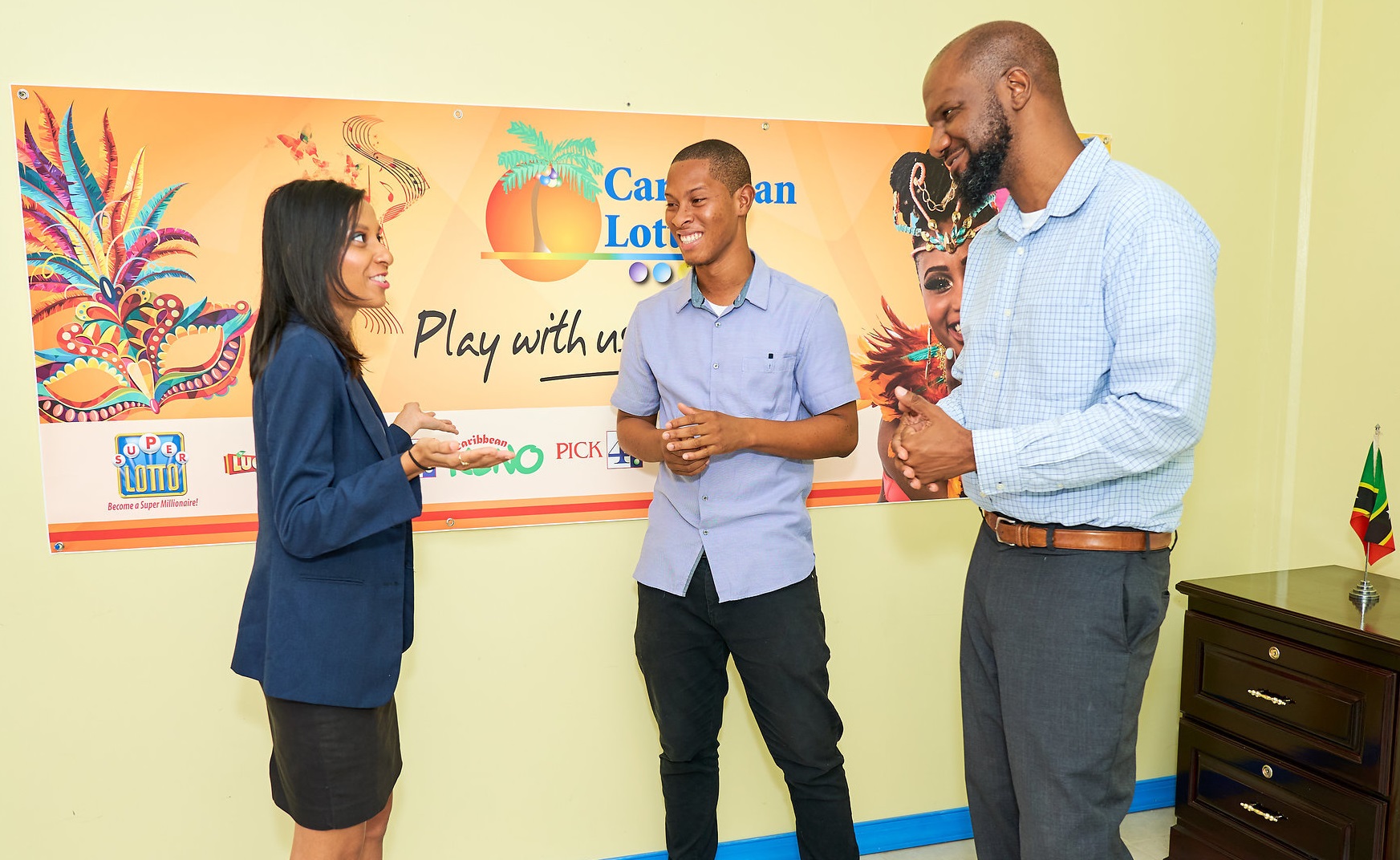 Sabina Harrinarain (left), Business Development Associate, Caribbean Lottery engages with members of the Kore Entertainment team following the official cheque handover ceremony. From second left are Delroy 'Delly Ranks' Huggins and Cory Tyson.
Ms Harrinarain shared her enthusiasm and support for the talented group: "The true essence of Culturama is the celebration of Nevisian heritage and culture and we at Caribbean Lottery are more than delighted to participate in this festival through our sponsorship of Kore Entertainment." She continued, "We would like to wish the band's Delly Ranks, Daddy Tusty and Speedy the best of luck with the upcoming Soca Monarch competition as well as Kore Band who would be vying for the Road March title. Last but not least, we hope everyone has a safe and enjoyable Culturama 2018."
The Caribbean Lottery partnership with Culturama remains a part of the organisation's sustained efforts to contribute to national development initiatives. The Lottery beneficiary programmes include support of the St Christopher's Children's Home through the IGT After School Advantage programme.
-End-
Disclaimer