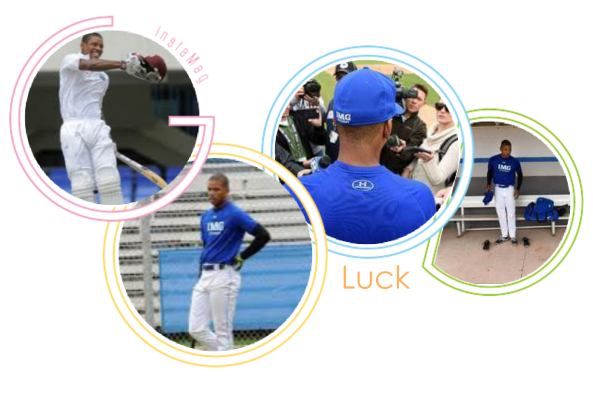 SKN Pulse, Wednesday 9 March, 2016 – Nevisian cricketer Kieran Powell would be making his return to Regional Cricket after taking a self imposed exile from the game in the Caribbean for almost two years. The six feet tall left-handed opening batsman who last represented the West Indies in 2014 versus New Zealand during their tour of the West Indies recently had several tryouts with Baseball Teams in the United States of America however it's not altogether clear if the athletic Powell was successful in obtaining a contract.
Meanwhile, Powell is expected to make his transition back to regional cricket this weekend when he will feature as part of the Leeward Islands Hurricanes squad to take on Guyana Jaguars in the 9th round of the WICB Professional Cricket League at the Sir Vivian Richards Cricket Grounds in Antigua starting on the Friday 11 March through to Monday 14 March 2016.
Such a move augers well for the game of cricket and the KP brand. The impressions he has created since December 2015 is testament to the fact that he has a huge following.
After entering the CPL draft, Kieran and his team marketed him as a two sport athlete. Powell was purchased in the 2016 Caribbean Premier League draft by The St. Kitts and Nevis Patriots. Previously, he missed the 2015 CPL.
Powell last played First Class cricket in March of 2015 when he chose the Sri Lankan domestic circuit over the West Indies tournament. An injury forced him to cut short his stint in Sri Lanka following which news reports outlined his attempt to secure a MLB contract.
With two games remaining, the Leeward Islands Hurricanes are at the bottom of the points table.