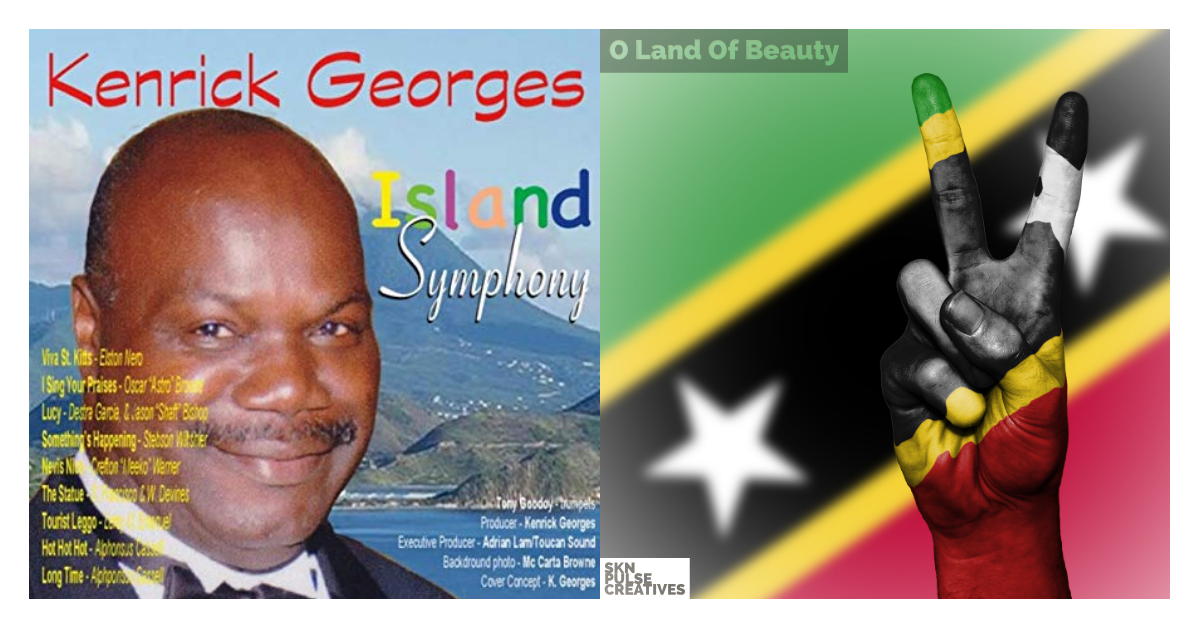 Kenrick Georges, the Trumpeter and Musical Arranger of one of the more popular Brass Bands, The Grand Ash of St. Kitts and Nevis of the 1970's and 1980's passed away today, August 26, 2019.
Georges, who resided in the United States, was the lyricist and composer of the St. Kitts and Nevis National Anthem.
He has been described by many as an extraordinarily gifted musician.
News of his sudden passing sent shockwaves throughout the region.
A stalwart and patriot has taken flight. May his soul Rest In Peace.

"O Land of Beauty!" – the national anthem of the Federation of Saint Kitts and Nevis was officially adopted in 1983, when the federation received its independence from the United Kingdom.



O Land of Beauty

Our country where peace abounds,
Thy children stand free
On the strength of will and love.
With God in all our struggles,
Saint Kitts and Nevis be,
A nation bound together,
With a common destiny.

As stalwarts we stand,
For justice and liberty.
With wisdom and truth,
We will serve and honor thee.
No sword nor spear can conquer,
For God will sure defend.
His blessings shall forever,
To posterity extend.