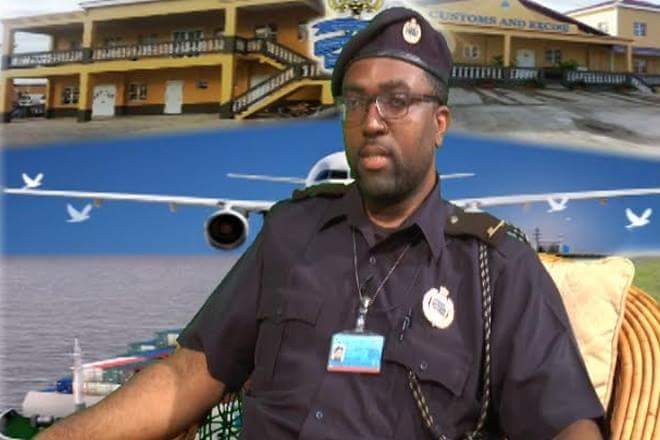 Story Credit: E. Williams
Basseterre, St. Kitts, August 15, 2018 – Customs Officer Larry Vaughan, who was removed and arrested on his job by police on Tuesday, was awarded costs in a civil suit he brought against the Team Unity Government in November of last year.
Mr. Vaughan sought the protection of the High Court in Basseterre, seeking a judicial review of the attempt by the Timothy Harris-led Team Unity Government to transfer him with immediate effect from Her Majesty's Customs to the Ministry of Education as a Graduate Teacher.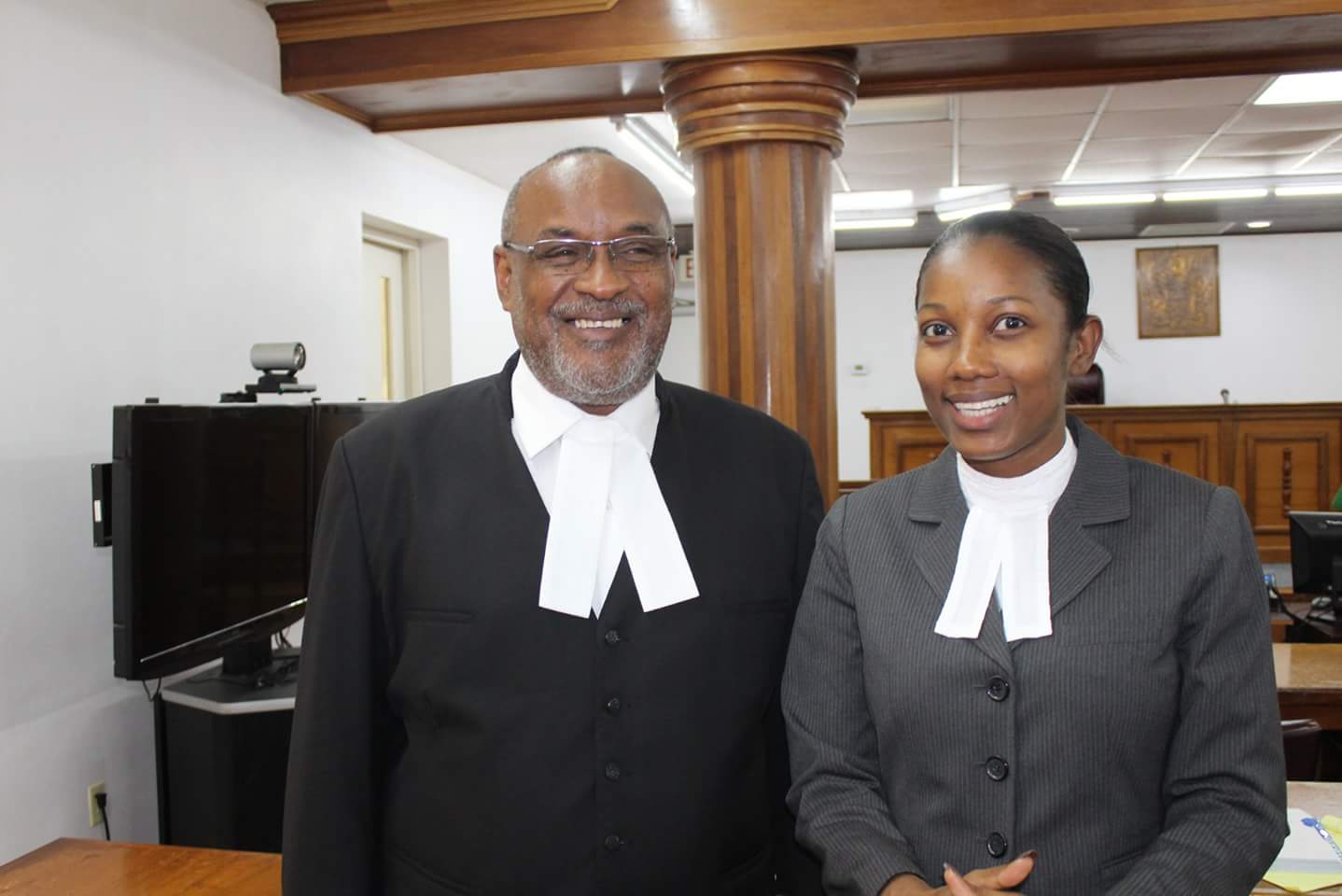 During the court hearing on November 24, 2017 before Acting High Court Judge Her Ladyship Justice the Hon. Pearletta Lanns, the Attorney General, Sen. the Hon. Vincent Byron Jr. informed the Court that the Public Service Commission had withdrawn the decision to transfer and the Governor General, His Excellency Sir Tapley Seaton has approved the recommendation of the PSC that the decision to transfer Mr. Vaughan be withdrawn/rescinded with immediate effect.
"There is therefore no extant decision to review and thus there can be no arguable case with a real prospect of success," said Justice Lanns in her ruling yesterday (Tuesday 14, August 2018).
Justice Lanns ordered the Attorney General Byron to pay Mr. Vaughan's legal costs to be assessed if not agreed.
Mr. Vaughan was represented by attorney Sylvester Anthony and Mrs. Angelina Gracey Sookoo-Bobb.
Photo 1 – Mr. Larry Vaughan
Photo 2 – Mr. Sylvester Anthony (left) and Mrs. Angelina Gracey Sookoo-Bobb