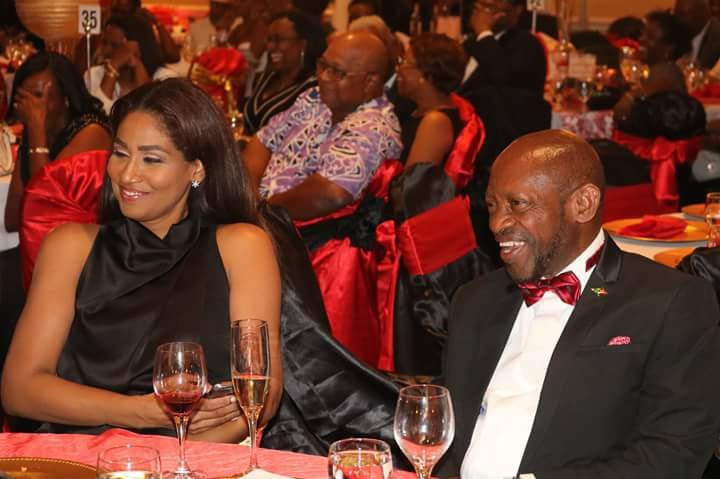 Photo 1 – Hon. Lisa Hanna (left) and Rt. Hon. Dr. Denzil L. Douglas
013/2018
By: Contributor
Basseterre, St. Kitts, January 8, 2018 – Without naming St. Kitts and Nevis and St. Lucia, the only two Caribbean nations to be absent from the recent United Nations vote on Jerusalem, Jamaica's opposition parliamentarian Hon. Lisa Hanna ripped Caribbean states for voting for, abstaining or not showing up at the United Nations General Assembly.
"Courage has no limits. It might be perceived as stubborn or unreasonable and could even mean that you stand alone on principle. Courage can create the perception that you are choosing battles unwisely. Choosing some battles that could adversely affect not only your immediate but your long term future. But courage has a responsibility and it has a responsibility to the future to take a stand. Taking a stand means that you really ought to be fearless even in the face of adversity and act in our children's long-term future because they are our future generation of power," she told over 600 patrons at the 18th annual New Year's Gala hosted by the Rt. Hon. Dr. Denzil L. Douglas, Leader of the Opposition.
She said the Caribbean has had a proud history of promoting respect, self determination and tolerance of different economic and political systems.
"Who we are as member states of CARICOM regardless of how small or how wealthy we are, has never prevented us from taking a stand on any issue. Our ability to stand tall, think big and unleash our feisty and unabashed certainty that regardless of who it is, we always know the answer, even in the face of great opposition.
Our regional courage has never been in question and has and should be allowed to force each of us to recognise our courage and responsibility to the future will always translate into CARICOM's best interest," said Hanna, guest speaker and a former Miss World Jamaica and Miss World.
She noted that given the extraordinary disruptions currently taking place geopolitically, cowering in the face of bullies is not courage.
"We must never allow our pride or self respect or our people's strong identity and integrity as a people of this great region to retreat from taking decisions on principle and we must never allow that to be bludgeon into acquiescence. We must never allow veiled or unveiled perceived threats to push us to corners that we cannot get out of. Retreating from taking decisions on principle must never be our preferred option as Caribbean nationals," said Hanna.
She pointed out that in the absence of any public explanation, for the sudden turn of face, Jamaica took a recent vote at the United Nations on Jerusalem.
"It can be taken only as a retreat, a retreat from principle, a retreat from courage. Abstention very verbally or physically can never be the basis on sound strategic or principled regional foreign policy direction.
"It means you cannot go into a vote and some people vote for, some abstain and some just don't show up. Am not calling any names," she told the patrons in her address which was puntuated with several bursts of applause.
"What will my child and your child take away from this generation of leadership? Abstention cannot be an option we have to show them that we are prepared to show up, stand on the front lines with courage to make them relevant in their adulthood," said Hanna.
"We must have the courage to bet on each other and take the risk on each other let's take a bet on CARICOM. We have said it and we keep saying it, but we must have the conviction, the determination and the confidence to say to the world that 'when you touch one you touch all, and if you mess with one you mess with all. The world has changed a lot since our respective independence and if we are to really to stick together as nations we must remain relevant and not marginalised, then we have to come together. There has to be a common conviction at the leadership levels that we have to speak with one voice but we have to have the courage to do it," said Hanna, adding: "the Caribbean region has always led and shown a certain courageous and enlightened leadership in its foreign policy and diplomacy.