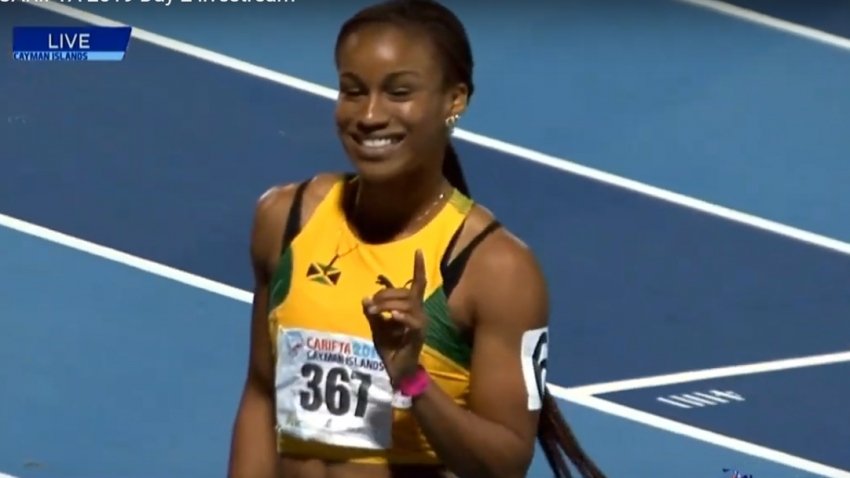 Photo Caption: Snap of Briana Williams after securing victory in the 200m, CARIFTA Games 2019
By: T. Chapman
Young Jamaican sprint sensation, Briana Williams continue to create waves as she dismissed the field to complete the CARIFITA sprint double with a seasons best time in the U-20 women's 200m on Sunday.
Williams, the World Champion blasted through the field to hit the top of the corner first, gradually pulling away and leaving her opponents.
The 17 year old clocked 22.89. Second place compatriot Joanne crossed the finish line in 23.69 while third place went to Beyonce Defreitas of the British Virgin Islands. She clocked 23.79.
Williams won the 100m dash in similar fashion in a time of 11.25.