Basseterre, St. Kitts (19 May 2023) – St. Kitts continues to sustain a strong partnership with regional air carrier "interCaribbean Airways" post its inaugural flight in March 2023. Recently, interCaribbean announced additional service offered to the destination, readily available for the 25th edition of the St. Kitts Music Festival. The additional service will see an upgrade from a 30-seater aircraft EMB120 to a 48-seater ATR which takes effect progressively from 19 May 2023 as a result of the growing demand for intra-regional travel within the Caribbean diaspora.

interCaribbean also announced additional flights on 22 June and 24 June respectively between St. Kitts and Barbados which contributes significantly to its previously established airlift schedule during the week of music festival. Increased airlift during this period aligns with the St. Kitts Tourism Authority's strategy to boost travel during the summer months.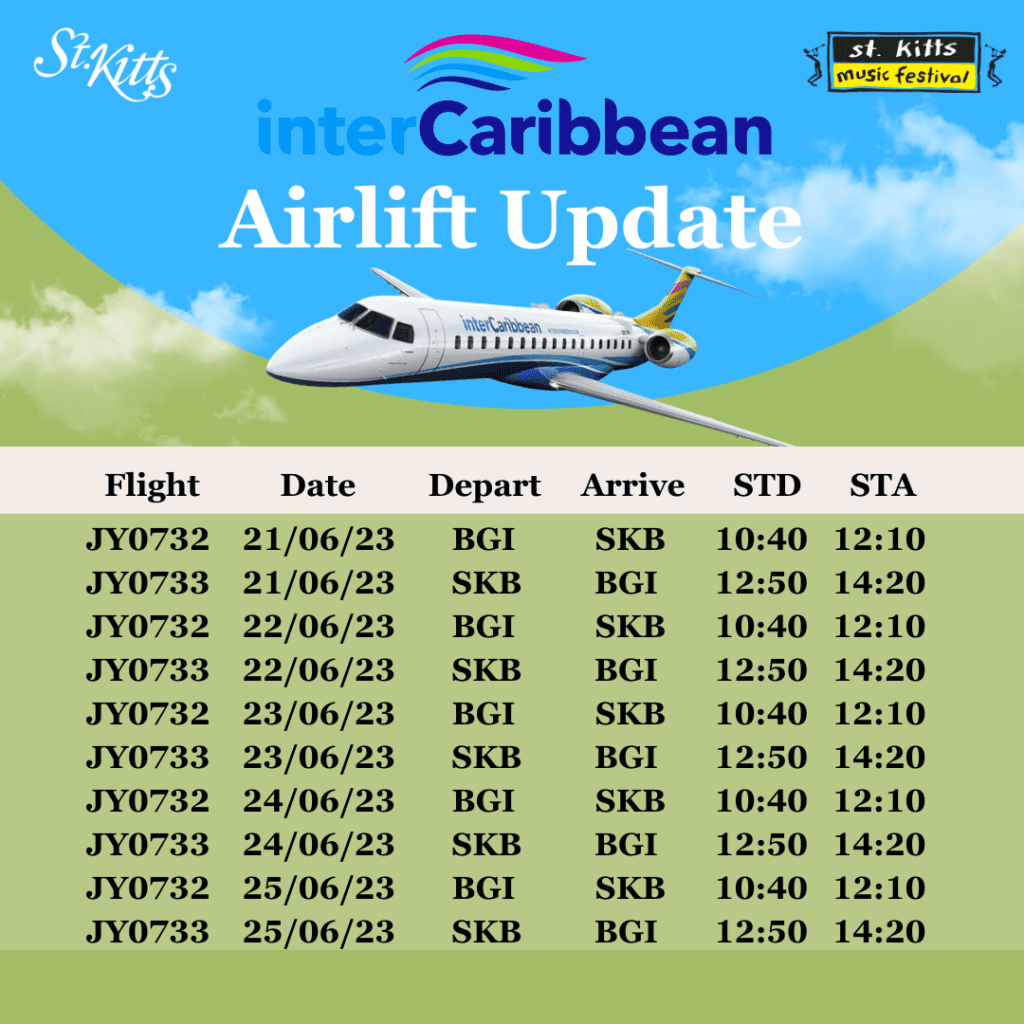 "Our recent partnership with interCaribbean Airways continues to provide great opportunities to boost intra-regional travel and with the St. Kitts Music Festival on the horizon, we are extremely grateful to interCaribbean for its additional service. The uptake in airlift for St. Kitts continues to head in a promising direction, and the Authority remains steadfast in nurturing its relationship with various airlines to ignite travel to the destination," remarked Mr. Ellison "Tommy" Thompson, Chief Executive Officer at the St. Kitts Tourism Authority.

As the 25th edition of the St. Kitts Music Festival approaches, the destination foresees a boost in regional attendance to the 3-night musical extravaganza.
#