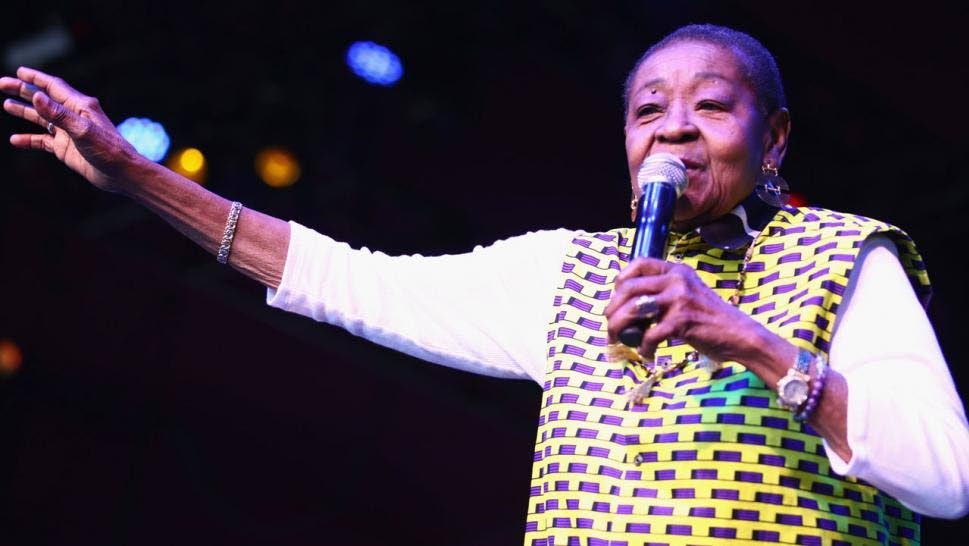 By: T. Chapman.
Calypso Rose has become Coachella's oldest performer at 78 years old.
Linda McCartha Monica Sandy-Lewis, (Calypso Rose) performed at this weekend's hosting of the music festival, (Coachella) April 12 and is set to perform again on April 19 on the Gobi Stage.
As the oldest performer, Rose is the first calypsonian to be booked for a full set at Coachella, according to Billboard.
The Tobago musician was born on April 27, 1940 and penned her first song at the tender age of 15. The track entitled, "Glass Theif," relates to that time when Rose witnessed a man stealing a pair of glasses from a woman.
Rose is one of the most recognized Female Calypsonians out of Trinidad and Tobago – Minister of Culture, Randall Mitchell hails Rose as one of the most prolific International cultural ambassadors who continues to promote the brand, Trinidad and Tobago.
Her extensive works over the years has earned her the title of women's defender as she is most vocal about issues such as domestic violence and harassment against women.
In a recent interview with Coachella, Rose said:
They have done so much injustice to me, but that didn't keep me down. I wanted to do what I want to do.