Historic Moment: Cicely Tyson Receives Honorary Oscar at Govenors Awards 2018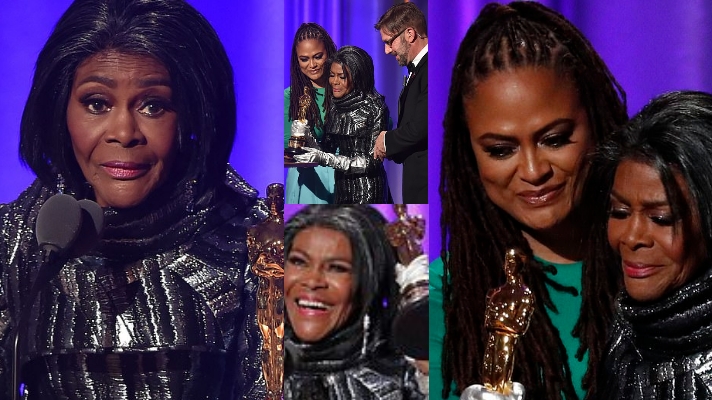 Photo Credit: AFP Getty Images – Cicely Tyson receiving Oscar award.
By: Staff Writer
Cicely Tyson was honoured in a big way – Last night, (Sunday 18th) at the Ray Dolby Ballroom at Hollywood & Highland Center in Hollywood, the iconic 93-year-old actress received an honorary Oscar at the 2018 Governors Awards.
Tyson's name is now etched in history as the first woman to receive an Oscar in the honorary award category. Ava DuVernay presented the award to Cicely Tyson.
Tyson's only nomination for an Oscar came some 45 years ago; she was nominated for 'Sounder' in 1972.
In accepting the award, Tyson remarked:
"This is a culmination of all those years of haves and have nots."
The icon Hollywood star turns 94 next month.
Sources: Bradenton Just Jared