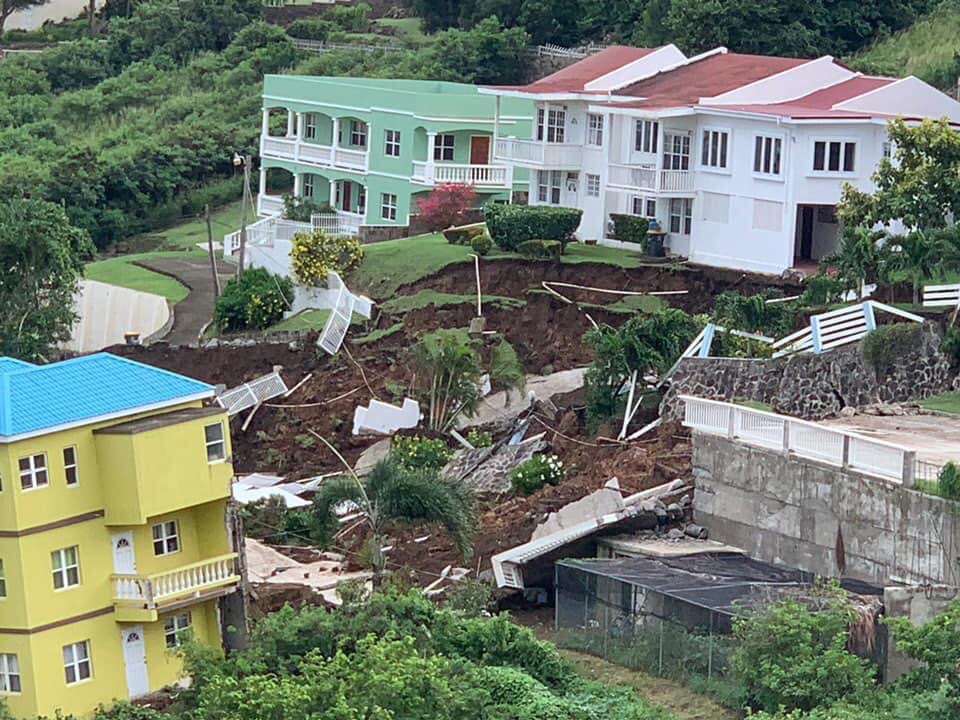 By: Staff Writer
One house is left damaged in St Kitts after a landslide. The incident happened in Fort Tyson Rise this afternoon following continual rains in St Kitts and Nevis.
On Thursday, Rescue and Fire Services and other emergency agencies, rushed to Fort Tyson in Frigate Bay, following a landslide that has caused damages to a secondary road and also the foundation of a house.
As a result of the damage, the National Emergency Management Agency, NEMA, is advising residents and others to avoid the area while officials carry out an assessment.
There has been continual rainfall in St Kitts and Nevis since earlier this week.