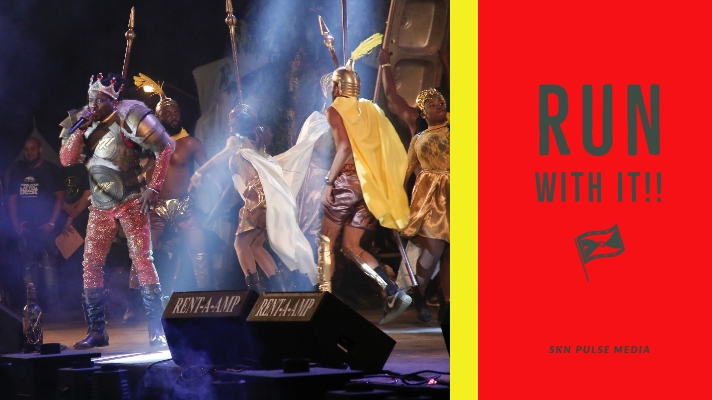 By: Staff Writer
Grenada soca stars are trending, Mr Killa won the 2019 Power Soca category in the International Soca Monarch competition. The International Soca Monarch title and third place went to Grenada in the Power and Groovy Segments
Killa's dominating performance left no doubt in Revellers minds……."Run With It" is definitely the SOCA anthem of 2019.
Killa, who was the early favourite for the title with his song 'Run With It', won the one million dollar prize beating local favourite Iwer George, (who placed second runner up).
Another Grenadian, Mr Legz placed third.
In the Groovy Soca category, Swappi claimed the top spot for the first time in his soca career. Teddyson John from St Lucia placed second while V'ghn from Grenada placed third.
Lincoln won the Producer's Pick category.
The list of the top three in each category are as follows:
Power Category
1. Mr Killa – 'Run with It'
2. Iwer – 'Blessings'
3. Mr Legz – 'Wining Challenge'
Groovy Category
1. Swappi – 'Party Start'
2. Teddyson John – 'Vent'
3. V'ghn – 'Trouble in the Morning'