The Royal St. Christopher and Nevis Police Force (RSCNPF) is investigating a vehicular accident on St. Kitts that resulted in the death of fifteen (15) year-old Lashley Weekes of Saddlers, St. Kitts. The incident occurred on May 19th, 2023 around 8:15PM in the area of Halfway Tree.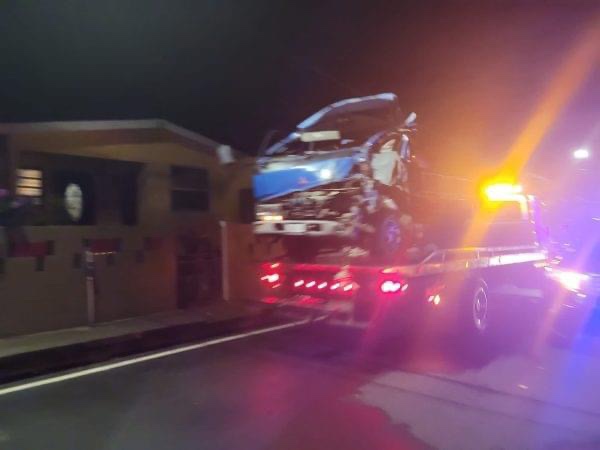 Preliminary investigatory reports indicate that motor truck PA-2893, owned and driven by Morgan Wyatt of The Alley, Sandy Point, ran off the island main road and collided with a house owned by Desmond Morton, located on the seaside of the road. Mr Wyatt was travelling in the direction of Sandy Point with three passengers, namely Lashley Weekes, Tijay Matthew, and 'Stachie' of Saddlers. Mr Wyatt overtook two (2) parked vehicles and rapidly swerved back to the seaside lane to avoid oncoming traffic. This resulted in his truck veering off the road and colliding with Mr Morton's house. Mr Matthew and 'Stachie', being the passengers in the truck's bed, fell off upon impact. Mr Weekes was the passenger inside the truck. Regrettably, he was pronounced dead at the scene.

Law enforcement and Emergency Services responded to the scene and Mr's Wyatt, Matthew, and 'Stachie' were transported to the Joseph N. France General for treatment of minor injuries indicative of an accident of this nature. The Crime Scene Unit processed the scene and the vehicle was removed by a tow truck.

The RSCNPF expresses its sincere condolences to those affected by Mr Weekes' untimely passing. The public will be appropriately informed of any developments as the investigation into this incident progresses.