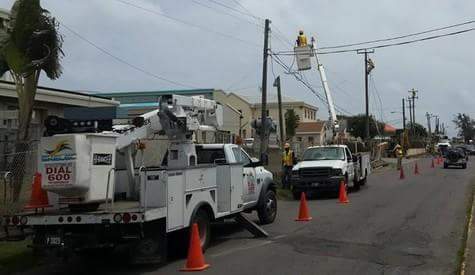 By: Staff Writer
Basseterre, St. Kitts, October 6, 2018 – Two SKELEC employees were rushed to the Jospeh N France General Hospital earlier today, (Saturday 6th, October).
According to SKELEC's Facebook Page, there was an explosion on one of the electrical switches in Bird Rock which resulted in the injuries to the two workmen.
The other members of the crew, who were unharmed are continuing the restoration work.
Due to the damage of equipment, power outages were experienced in several areas including Frigate Bay, Half Moon, Bird Rock, Harbour View, the C. A. Paul Southwell Industrial Park, Pond's Pasture and Newtown.