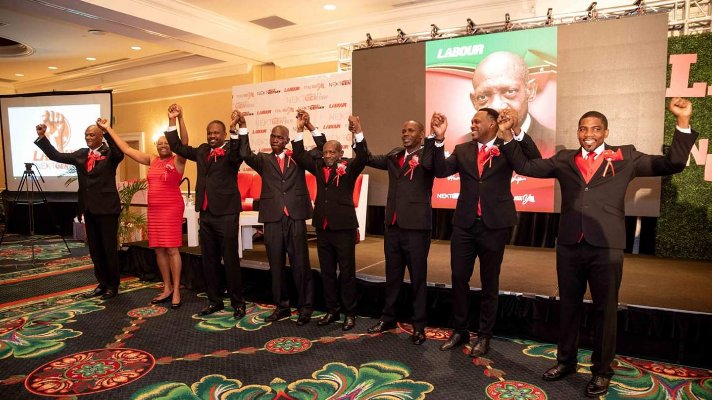 Photo Caption: The St. Kitts and Nevis Labour Party slate of candidates
By: Contributor
Former Prime Minister, the Right Hon Dr Denzil L Douglas has been re-elected to lead the Next GEN SKN Team of the St. Kitts and Nevis Labour Party.
Delegates endorsed Dr Douglas as the National Political Leader at the party's 87th Annual National Conference held yesterday (Sunday, 19th May) at the St Kitts Marriott Resort and Royal Beach Casino.
All eight constituency branches of the Party endorsed Dr Douglas, the Parliamentary Representative for St Christopher 6 (Newton Ground to Harris'), who was first elected National Political Leader in 1989.
Asked how long he would hold on to leadership?
Douglas said:
Not Long…Elect Them. The Leader is only there to coach….Elect Them.
Emphasizing that the makeup of the executive is a blend of youth and experience, Douglas said:
the St. Kitts and Nevis Labour Party brings Collective Leadership.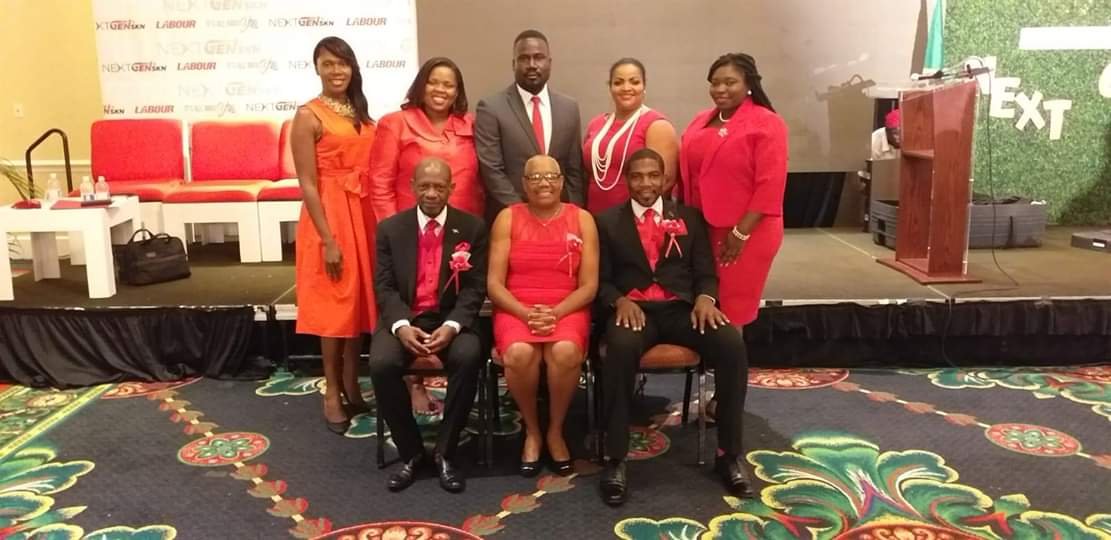 Photo Caption: The executive of the St. Kitts and Nevis Labour Party.
Delegates re-elected Hon Marcella Liburd, the Member of Parliament for St Christopher 2 (Central Basseterre), as Deputy Political Leader. Dr Terrance Drew was re-elected as chairman; Diana Williams was re-elected to the post of Secretary and the new Assistant Secretary is Crios Freeman.
The Nominated officers are Don Grant, Thamesha Fyfield, Mariette Williams and Nerys Chiverton.
Branch representatives on the National Executive are Paulette Ward-Caines, St Christopher #1; Curtis Francis, St Christopher 2; Zemone Morton, St Christopher 3′ Frederick Gillard, St Christopher 4; George Dixon, St Christopher 5 and Sandra Swanston, St Christopher 6.
The names of Representatives for branches 7, 8, Young Labour and Labour Women are expected to be submitted shortly.