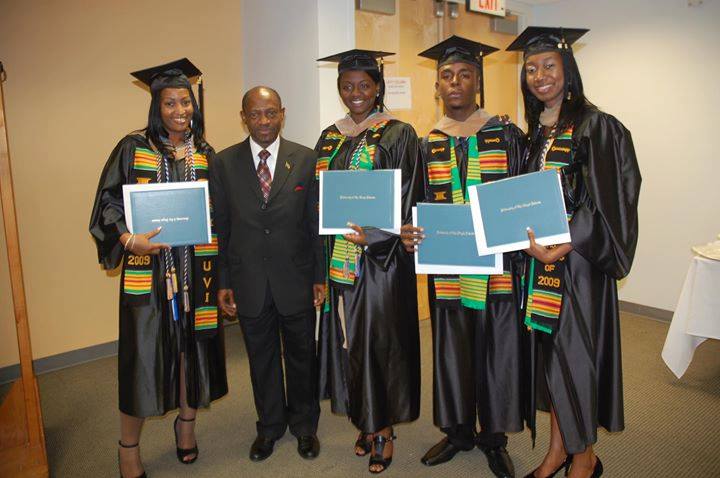 Each child must have ample opportunity, irrespective of his birth in life. He or she must be given equal opportunity and the necessary support from the State if he or she wishes to pursue further tertiary-level education, either at home or abroad.

Opposition Leader: Hon. Dr. Denzil Douglas
Under a new Labour Administration, Dr Denzil L Douglas said Tuesday that they shall put an end to the selectivity, discrimination, victimization, neglect and disrespect that have come to dominate the education system under the present Team Unity Government.

His statements are in relation to reports that qualified nationals who have been accepted to attend the University of the West Indies to pursue tertiary level education are being denied economic costs because they or their families are perceived to be non-supporters of the government.

Douglas opined..
We have gone too far beyond those days when that kind of practice stigmatized a number of our students here in our country. You cannot deny people opportunities. You have to provide opportunities for young people even when the path is not even clear in its outline. You have to assist them because the young people will continue to be the embodiment of the soul of the nation.
In response to a caller who related the case of prospective University Student who was denied economic cost, Douglas said:
The child has a right to go off to university. It is one thing to be asked to get a student loan but to be denied economic costs means that the child may never be able to as economic cost is the bulk of the costs of our children's education in tertiary-level institutions especially in the University of the West Indies. It is wrong.
Dr Douglas promised that no student of St Kitts and Nevis who have the academic qualifications to matriculate at universities, especially to attend the University of the West Indies, will be denied economic costs under a new Labour Administration.