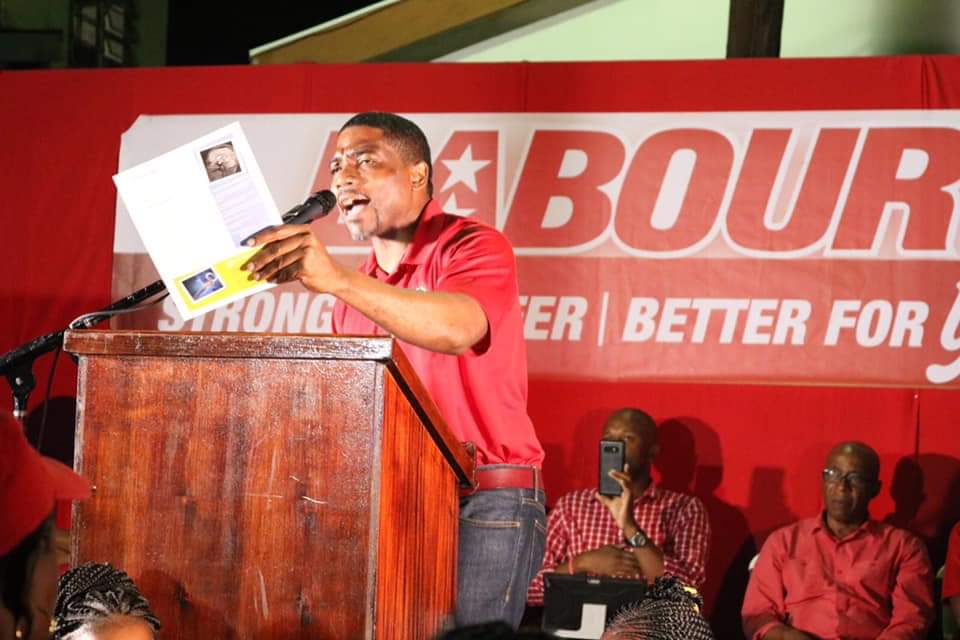 Basseterre, St Kitts, September 4, 2019 – A call for a nurse to be stationed at the Cayon High School to monitor the students in the aftermath of high levels of mold, has come from Dr Terrance Drew, the St Kitts-Nevis Labour Party candidate for the area where the school is located.
A guest on Kyss 102.5 FM's "Ask the Leader" on Tuesday night Dr Drew also advised parents and guardians of what symptoms to look for in students of the Cayon High School.
The opening of school for the new school year has been pushed back as the results of tests sent to Miami are pending following illness by teachers and mold in several areas since March this year.
Dr Drew a Cuban-trained physician, who specialized in internal medicine in the United States said mold in high concentration can become deadly to the human being.
"I call on the Ministry of Health to ensure that there is a school nurse who would be present during school hours to take care of the students. Students should have the opportunity to be examined, to be interviewed to ensure that they would not have any lasting health problems," said Dr Drew, who called on the parents of the Cayon High School children "you have to demand this on behalf of your children from the Ministries of Education and Health."
"The last time I check, the Hon Shawn Richards, the Minister of Education does not have a child attending the Cayon High School. The last time I checked, the Hon Eugene Hamilton, the Parliamentary Representative and the Minister of Health does not have a child attending the Cayon High School. You have to ensure that you protect your child."
Dr. Drew further advised to have their children attending the Cayon High School to be tested.
He advised parents or guardians to look for dermatological manifestations or skin problems which can be in the form of rashes, or allergic reactions within the skin which can be itchy or of a different color on the skin of the child either reddish or darker color to the skin.
"The rash can be generalized or can be on specific area or specific areas. Students who are prone to respiratory conditions can have asthma like symptoms – cough, shortness of breath or chest pains. Some students might experience headaches, tiredness or just feeling sick or ill or have problems with concentration and paying attention in class that can disrupt their learning as a result," Dr Drew said.
He warned that if the mold reaches the lungs it can cause serious infection which can lead to serious respiratory problems and result in hospitalization and in the worst case admitted to the Intensive Care Unit and if it progresses can lead to death if not treated early and effectively.
#END#
(Sourced Information)