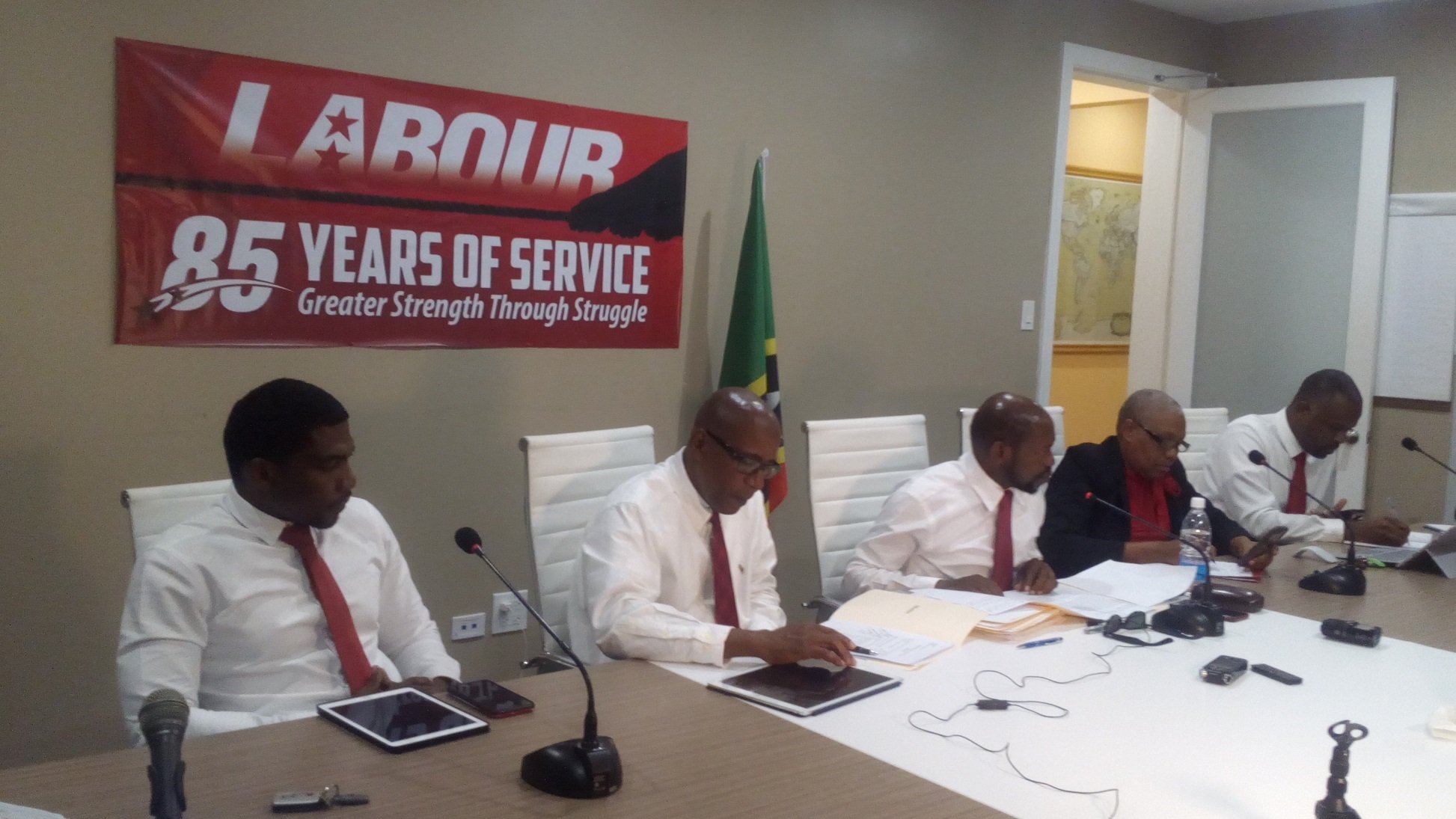 063/2018
Basseterre, St. Kitts, January 31, 2018 – Gross nepotism, graft, and corruption in government, the likes of which St. Kitts and Nevis has never experienced or imagined have been the hallmarks of the three-year-old Team Unity Government of Prime Minister Dr. the Hon. Timothy Harris.
"We have observed and endured the gruesome effects of the Harris-led regime on our nation, its treasury and our people. We have endured every local, regional and international embarrassment that Dr. Harris and his ministers have subjected us to as well as the injustices and human rights violations committed against our people in the civil service including our nurses, policemen and -women, teachers and others. We have been assaulted through the invasion of our privacy, and the silencing of the voices asking questions or speaking objectively about government corruption, incompetence or its cold indifference," said Leader of the Opposition and National Political Leader of the St. Kitts-Nevis Labour Party (SKNLP), the Right Hon. Dr. Denzil L. Douglas on Wednesday.
"We have witnessed the misuse of public funds to finance a criminal ring of Facebook trolls and abusers who hide behind fake names seeking to emasculate every man, woman and child who does not support the government, to bring their name into disrepute or to threaten them with physical harm," Dr. Douglas told the local press corps at the SKNLP's first news conference for 2018.
The former prime minister said for the three years that the PLP/CCM/PAM coalition government has been in office, there have been numerous scandals – local, regional, and international alike, ranging from the stem cell operation, the illegal and unethical herpes vaccine trials and the Chinese fugitive Ren Baio affair, – all of which were stained with deep and callous corruption.
Dr. Douglas said under the Harris regime, "our Federation became known as a 'rogue nation' in the health industry, a direct result of the two major health scandals emanating out of the Joseph N. France General Hospital with Cabinet's approval despite their denial.
He said the atrocities have served only to degrade the Federation's reputation around the world and hence, "our once stellar reputation as a shining Caribbean star is now very seriously soiled."
The healthcare sector, he said is under siege as a result of the incompetence of Minister Eugene Hamilton and his Junior Minister, Wendy Phipps.
"Nurses are leaving the sector, government is terminating others, and our hospitals are in complete disarray and lacking basic medication and supplies. The situation is untenable and the lives and well-being of our citizens are at risk,' said Dr. Douglas.