BASSETERRE (11th May, 2023): The St. Kitts Music Festival Committee has announced that telecommunications provider Digicel will once again serve as Gold Sponsor of the St. Kitts Music Festival which is celebrating its 25th anniversary from June 22nd to June 24th, 2023.

Allister Williams, the Chairman of the St. Kitts Music Festival's Executive Committee, expressed his excitement to partner with Digicel to create an event that exceeds all expectations, saying that the festival is open to new ideas and eager to find more ways to work together.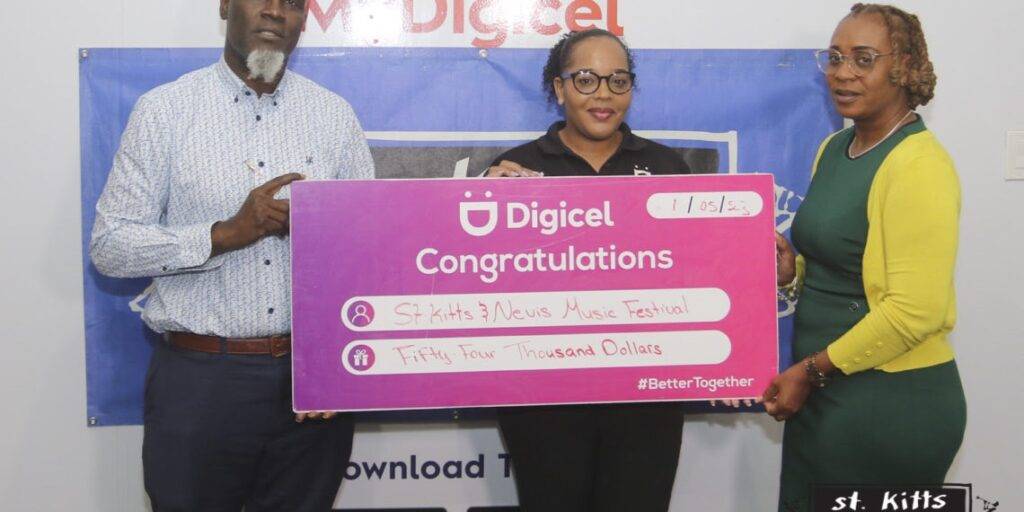 Digicel's Marketing Executive, Ashma Chaseau, congratulated the St. Kitts Music Festival on its milestone anniversary and conveyed the company's pride in supporting the 3-day extravaganza, which promises to be an experience like no other.

Featuring an impressive lineup of international, regional, and local musicians, the festival offers a diverse range of music genres, from the electrifying beats of soca to the soulful melodies of reggae. Music lovers are sure to find something to get their hearts pumping and feet moving during this three-day celebration. Don't miss out!
Log on to the Festival's website: www.stkittsmusicfestival.com to purchase tickets for US$50 or EC$135, and view further updates and additional details.