Eight youth ambassadors drawn from six Eastern Caribbean nations are travelling to the United States to participate in the 2023 Youth Ambassadors Caribbean Exchange Program.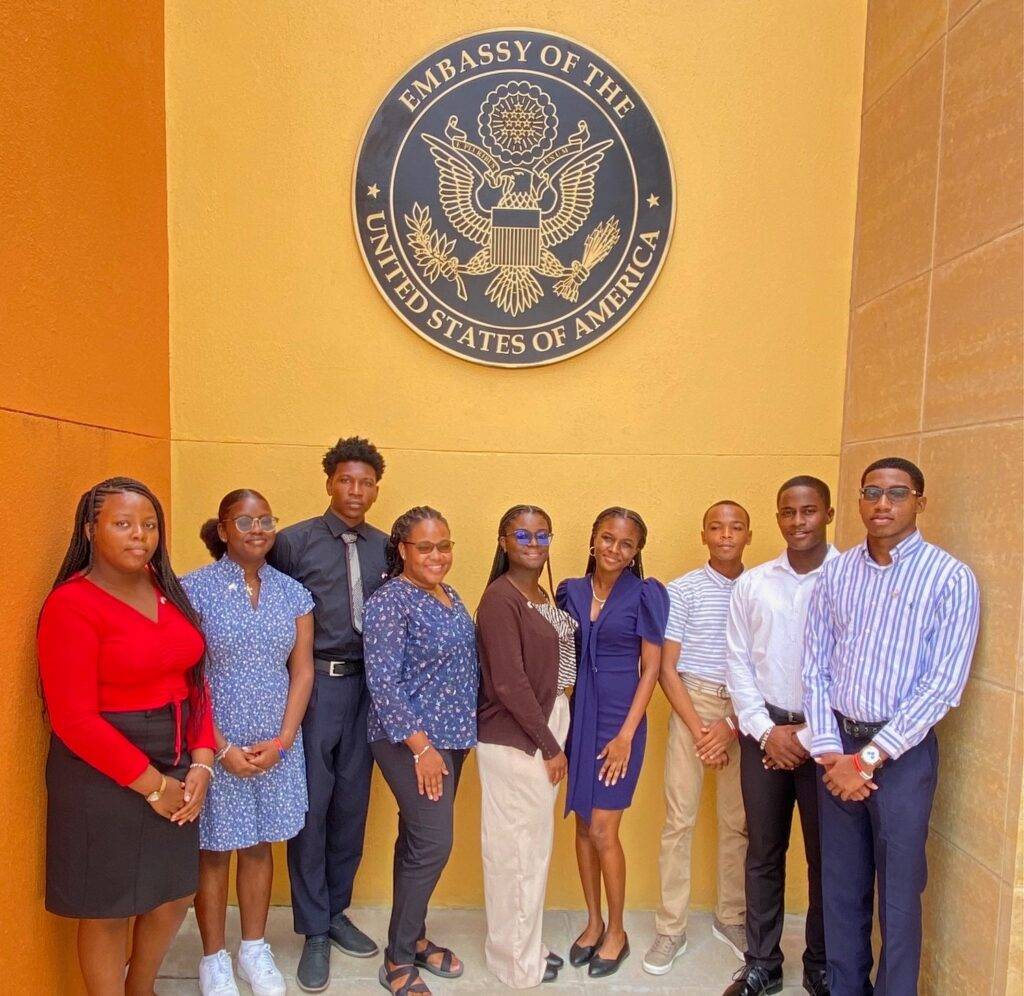 The U.S. Embassy to Barbados and the Eastern Caribbean is pleased to announce the 2023 Youth Ambassadors Caribbean Exchange Program cohort. Chidindu Ohaegbulam from Antigua and Barbuda, Andre Lashley-Coppin and Nalani Chassang from Barbados, Nathanaelle Cesar and Jada Lannsfrom Dominica, Jesse Logie from Grenada, Diajon Gibbs from St. Vincent and the Grenadines, and Jada Volson from Saint Lucia will join adult mentor Jonel Cadougan from St. Vincent and the Grenadines on the two-week leadership program in the United States from August 16.
During their program, they will visit the U.S. capital, Washington, D.C., where they will join scores of participants from across the Caribbean to study community development, civic engagement, and leadership theories. They will later move on in smaller groups for visits to Charlottesville, Virginia and Burlington, Vermont, where they will participate in workshops on leadership and entrepreneurship, observe social impact projects, meet with U.S. government representatives, visit schools in the region, and give presentations about their countries.
The Youth Ambassadors Program is a U.S. Department of State -funded leadership exchange that brings together high school students and adult mentors from countries across the Americas to promote mutual understanding, develop strong interpersonal leadership skills and prepare youth to make a difference in their communities.
-End-