Basseterre, Saint Kitts and Nevis, July 24, 2023 [Press Secretary, PMO]- Saint Kitts and Nevis welcomed Caribbean Airlines' inaugural flight from Port of Spain, Trinidad and Tobago via Antigua today, Monday 24th July 2023.
Caribbean Airlines is the national carrier of Trinidad and Tobago, providing air transportation services to various destinations in the Caribbean, North America, and South America. With its extensive network and commitment to quality service, Caribbean Airlines is a vital link for regional travelers and international tourists exploring the Caribbean region.
The airline now provides airlift five (5) times per week from Trinidad and Tobago via Antigua to Saint Kitts and Nevis. This newly added route will give travelers more options and make traveling to and from the Federation easier.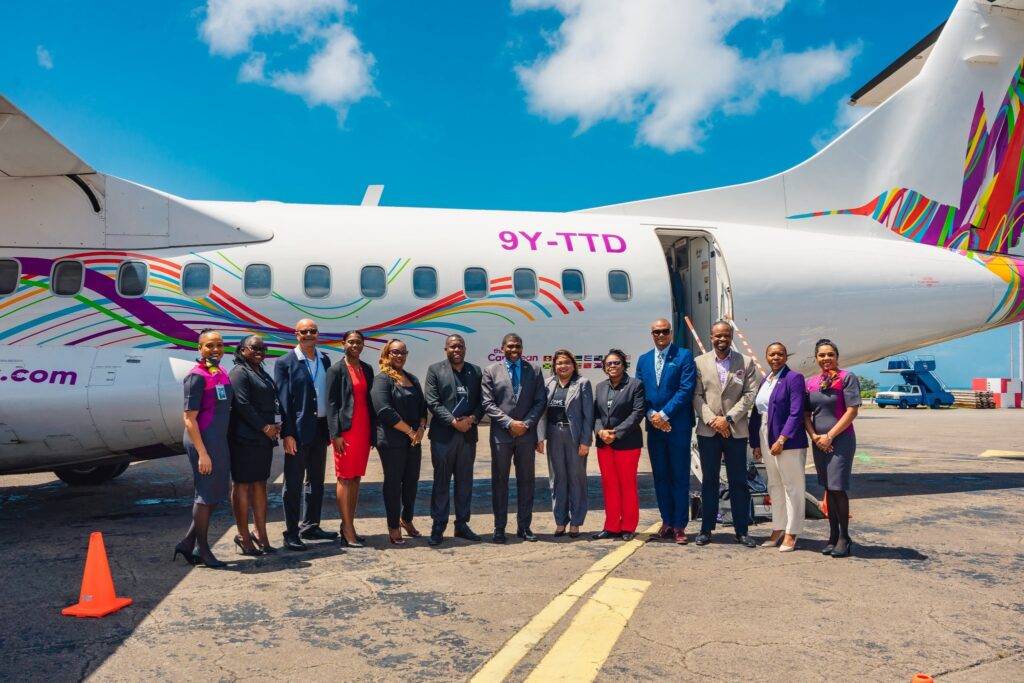 Prime Minister of Saint Kitts and Nevis, Hon. Dr. Terrance Drew lauded the "dedicated Government officials at the Ministry of Tourism, the St. Kitts Tourism Authority, and the St Christopher Air and Sea Ports Authority" for their "unwavering support of our citizens, the hard work… and the vision".
One of the key points mentioned during his presentation was the significance of intraregional travel in fostering relations with neighbouring island countries.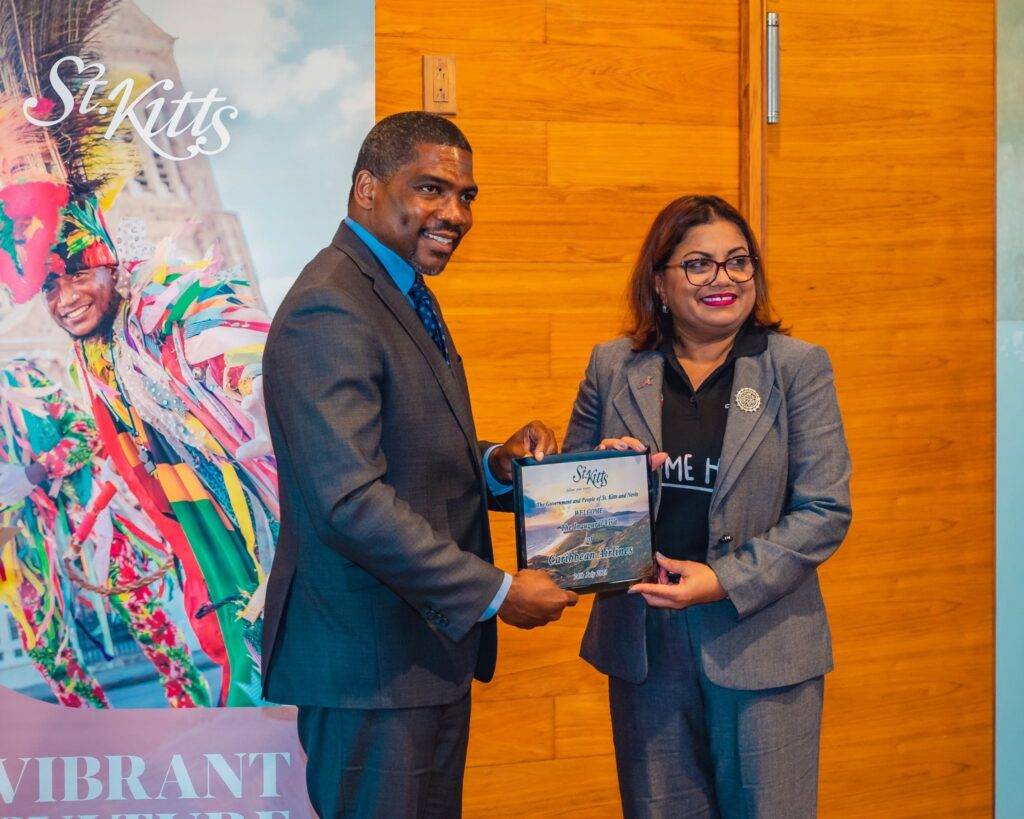 "Intraregional travel is key to the sustainable development of our nation. As Caribbean brothers and sisters, we cannot and must not be solely dependent on our international visitors, but I want to encourage us today, even with the arrival of Caribbean Airlines to travel within the region as well and help to build our own economies", Prime Minister Drew stated.
He added, "The benefits of an improved airlift cannot be overstated. It stimulates economic growth by driving tourism, generating employment opportunities, and boosting revenue streams. By attracting more visitors, we inadvertently activate the multiplier effect, thus ensuring that the monies derived from tourism have the potential to trickle down to our communities".
The addition of Caribbean Airlines allows for easier and more convenient travel options to the twin-island Federation, which would attract more visitors and boost economic development.
###