Caribbean Airlines Limited has officially launched its newest route to St. Kitts.
Today's inaugural flight from Trinidad and Tobago to Antigua then to St. Kitts' Robert L. Bradshaw International Airport earlier this morning July 24 2023, enhances the connectivity in the Region.
As is customary, when an airline flies into a country for the first time, the aircraft is greeted with a water cannon salute. The visitors were also greeted on the ground by masqueraders.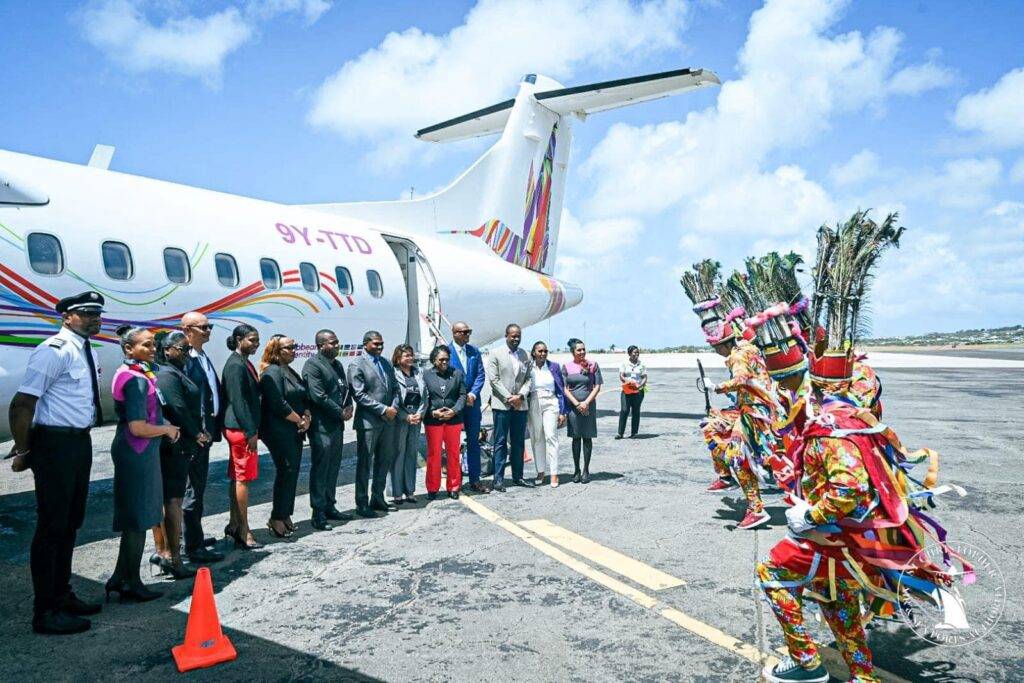 There will be a total of five flights. Flights will operate on Mondays, Tuesdays, and Fridays from Port of Spain via Antigua. On Thursdays and Saturdays, it's a direct flight from Barbados. All flights are operated using the ATR 72-600 aircraft.
St Kitts is Caribbean Airlines' 23rd destination.
The airline operates flights to the Caribbean, North America and South America from its base at Piarco International Airport, Trinidad under the company's catchy slogan "The Warmth of the islands"