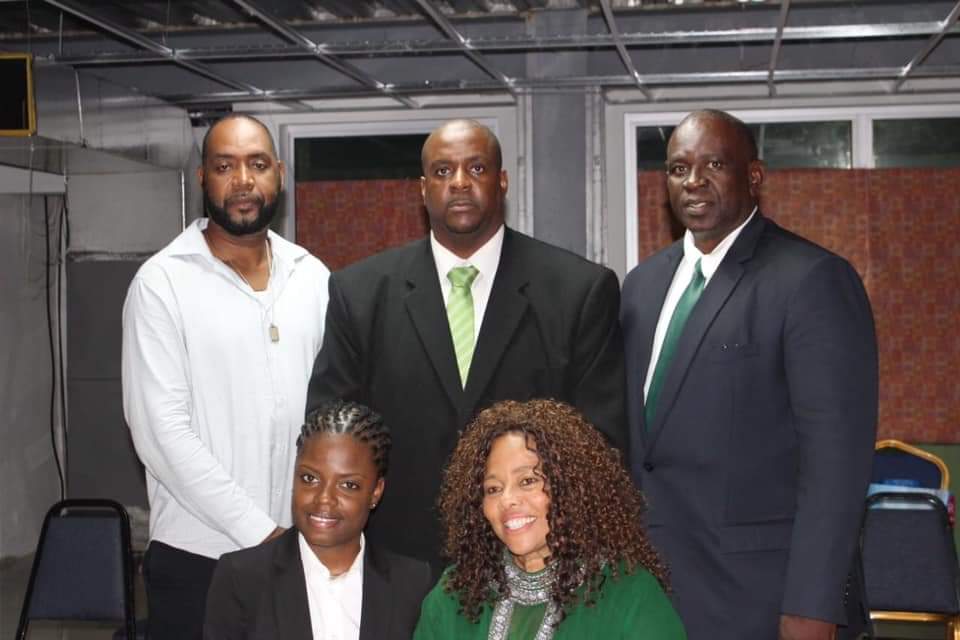 By: T. Chapman
The electorate in the British Virgin Islands (BVI), booted the National Democratic Party (NDP) from government following a dominating victory at the Polls by the Virgin Islands Party (VIP) in the 2019 General Elections.
The Virgin Islands Party dominated the race, securing eight of the thirteen seats that were up for grabs.
Former Premier of Tortola, Myron Walwyn not only lost the reigns of power but he also wasn't elected.
The VIP secured all At-Large seats. Neville 'Sheep' Smith, Sharie de Castro, Shereen Flax-Charles and Carvin Malone successfully claimed the territorial seats for their party.
Chairman of the VIP and now Premier Elect, Hon. Andrew Fahie retained his District One seat.
Other successful candidates include: Kye Rymer, he won District Five, Dr. Natalio 'Sowande Uhuru' Wheatley won the District Seven seat and Vincent Wheatley was successful in his bid for District Nine.
The new Opposition is now made up of the Progressive Virgin Islands Movement, the Progressives United and the National Democratic Party.
The representatives are Melvin 'Mitch' Turnbull of (PVIM), the NDP's Mark Vanterpool, Alvera Maduro-Caines and Marlon Penn, and Julian Fraser of PU.
Fahie becomes the third Premier of the British Overseas Territory of the Virgin Islands.
Highlighted below are the victors of the 13 respective seats.
DISTRICT RESULTS
First District
Stephanie Brewley — 28
Andrew Fahie — 742
Sylvia Moses — 141
Second District
Carnel Clyne –465
Melvin 'Mitch' Turnbull — 550
Third District
Julian Fraser — 519
Aaron Parillon — 294
Arlene Smith-Thompson –289
Fourth District
Luce Hodge-Smith — 385
Karl Scatliffe — 28
Vincent Scatliffe — 24
Mark Vanterpool — 442
Fifth District
Elvis Harrigan — 204
Kye Rymer — 638
Wade Smith — 396
Sixth District
Alvera Maduro Caines — 575
John Samuel — 534
Seventh District
Diego Penn — 136
Kedrick Pickering — 338
Natalio Wheatley — 384
Eighth District
Dean Fahie — 527
Marlon Penn — 726
Ninth District
Jose de Castro — 63
Hubert O'Neal — 325
Vincent Wheatley — 891
TERRITORIAL AT-LARGE RESULTS
Sharie de Castro — 4,778
Shereen Flax-Charles — 4,033
Carvin Malone — 3,936
Neville Smith — 4,694
Myron Walwyn — 3,335
Henry Creque — 2,799
Trefor Grant — 2,246
Sandy Underhill — 2,418
Curnal Fahie — 1,619
Ronnie Skelton — 2,639
Lesmore Smith — 1,063
Shaina Smith — 1,805
Rajah Smith — 232
Verna Smith — 278
Dirk Walters — 769
Dancia Penn — 1,607