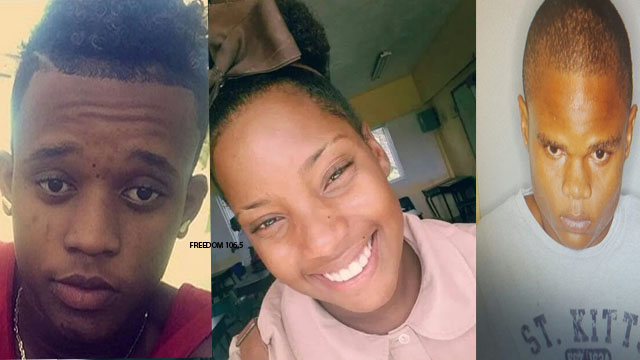 Brandon Wells and his friend Travien Liddie have been convicted for the murder of 17-year-old Leanna Napoleon after a week long trial.
Earlier today, presiding Judge Justice Trevor Warde QC summed up the case for the jury.
Leanna disappeared without a trace in May of 2017. Her body was discovered a month later as police were led to the hills of Olives where her body was buried.
In June of 2017, Wells and Liddie were charged with the murder of Leanna. They were 19 and 18 respectively.
Ivan Chineyman Phillip was also charged with murder. However, his charge withdrawn.
He pleaded guilty to accessory after the fact by helping to dispose of the body and was sentenced to 5 years and 8 months in prison last month.

Pleading not guilty to the charges of murder and perverting the course of justice, Wells was represented by defense attorney Chesley Hamilton while Liddie was represented by attorney Natasha Grey.

The Prosecution case was led by, Director of Public Prosecutions Valston Graham and assisted by Crown Counsel, Teshaun Vasquez.
The jury took less than three hours to return verdicts of guilty on both counts for Wells and Liddie.
Sentencing will be held in November.