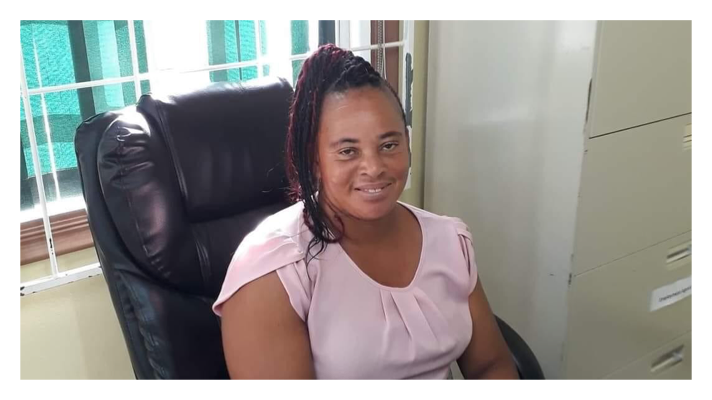 By: Tito Chapman
Residents of Bath Village were plunged into mourning Thursday morning, after news broke that Judy Williams-Hanley was electrocuted.
Reports are that Williams-Hanley died when she handled a downed electric wire at her father's residence in Bath Village sometime after 5 am. In an effort to assist his daughter, Bennette Williams and another individual were also shocked.
This medium understands that Williams is receiving treatment for burns to his body at the hospital. Judy was pronounced dead on the scene by the District Medical Officer.
The Minister with responsibility for Labour on Nevis, Hon. Spencer Brand expressed his condolences to the family of Mrs Williams-Hanley, who was employed at the Department of Labour. Brand at the time was giving his presentation during at a sitting of the Nevis Island Assembly earlier this morning.
He said:
We were awoken this morning of the tragic news of the passing of one of my employees at the Nevis Labour Department, Mrs. Judy Williams-Hanley. I want Mr. President to use this opportunity, certainly on my own behalf, on behalf of my wife and family on behalf of the ministry, to express my sincere and heartfelt condolences to the family of Judy. Mr. President, I also want to offer my condolences to the community of Bath Village because I believe that all of us in Nevis would recognize that Bath villages are very tightly knit and close community; certainly for their loss as well. And for the management and staff of the Labor Department, I know that they are going through a very difficult period this morning. I also want Mr. President to extend my condolences to her husband and … the entire family and pray that in this difficult period that they would look to their creator God, not for solution or understanding Mr. President, but for comfort.
Up to press time, an official statement hadn't been released by the electricity company, NEVLEC. However, their crew did arrive on the scene to terminate the live wire.
The police launched an investigation into the incident.