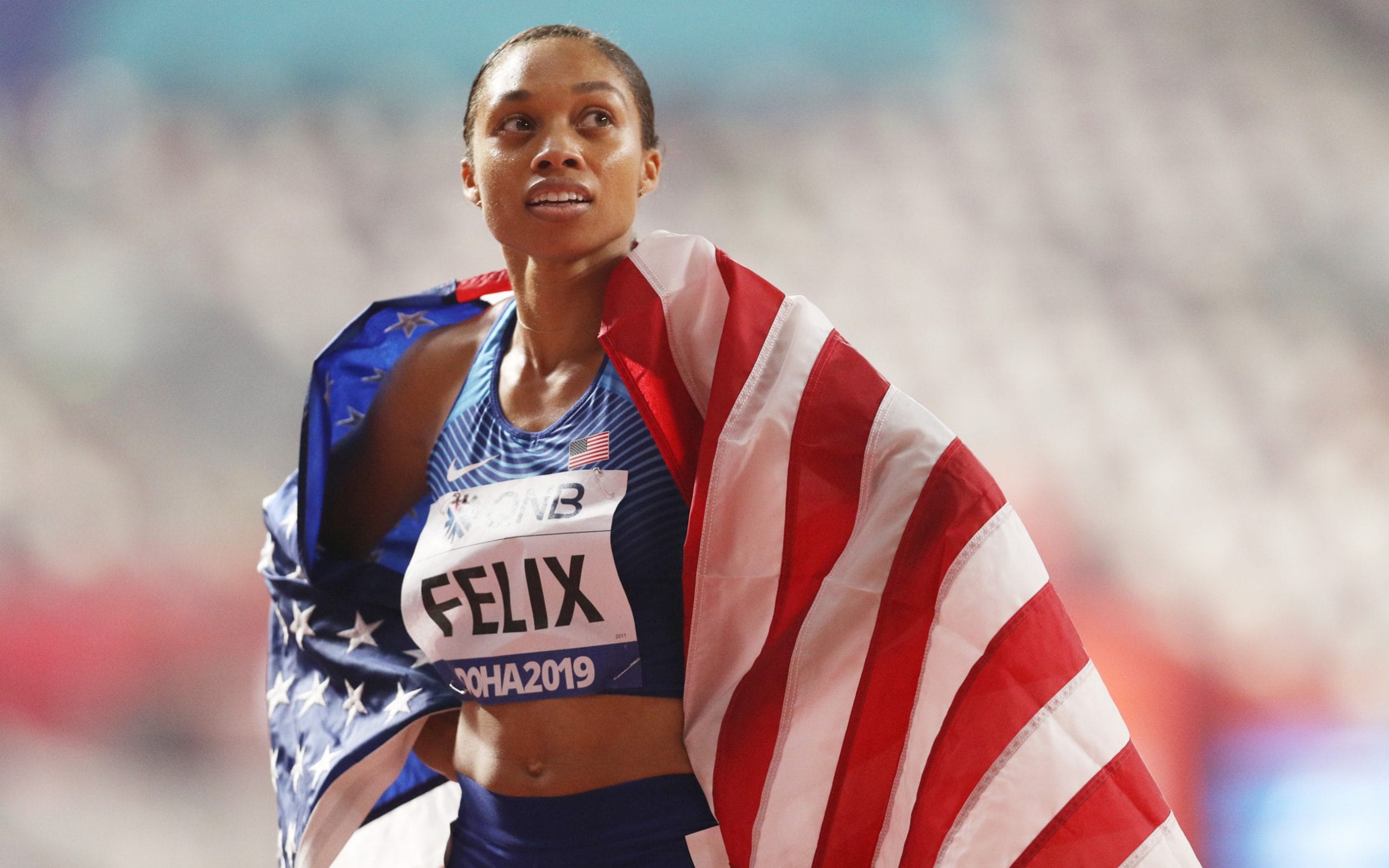 By: Sports Contributor
Allyson Felix won her first gold medal as a mom as part of a the USA 4×400 mixed gender relay team.
With her 12th gold medal, Felix broke her tie with Usain Bolt for the most gold medals in World Championships history.
A feat she thinks doesn't mean much. She stated:
This is a different event, so I don't really look at it in that way
In an interview with Lewis Johnson on NBCSN, Felix was elated to have her daughter in Doha. She said:
So special, to have my daughter here watching means the world to me.
Felix is regarded as one of the most decorated female track and field athletes to have participated in the Olympics.
She captured nine medals in four Games.
Yesterday, she was part of the winning U.S. quartet in the first world championships mixed-gender 4x400m relay, she split 50.4 seconds.
Wil London III, Felix, Courtney Okolo and Michael Cherry combined to clock a world record 3:09.34 in the event, prevailing by 2.44 seconds over Jamaica. Bahrain took bronze.
Felix now has 17 World Championship medals and continues to be the record holder.
Felix's world titles
3 — 200m
1 — 400m
3 — 4x100m
4 — 4x400m
1 — Mixed 4x400m
Bolt's world titles
3 — 100m
4 — 200m
4 — 4x100m