6 Nationals to Benefit from ROC 2018 Vocational Training Project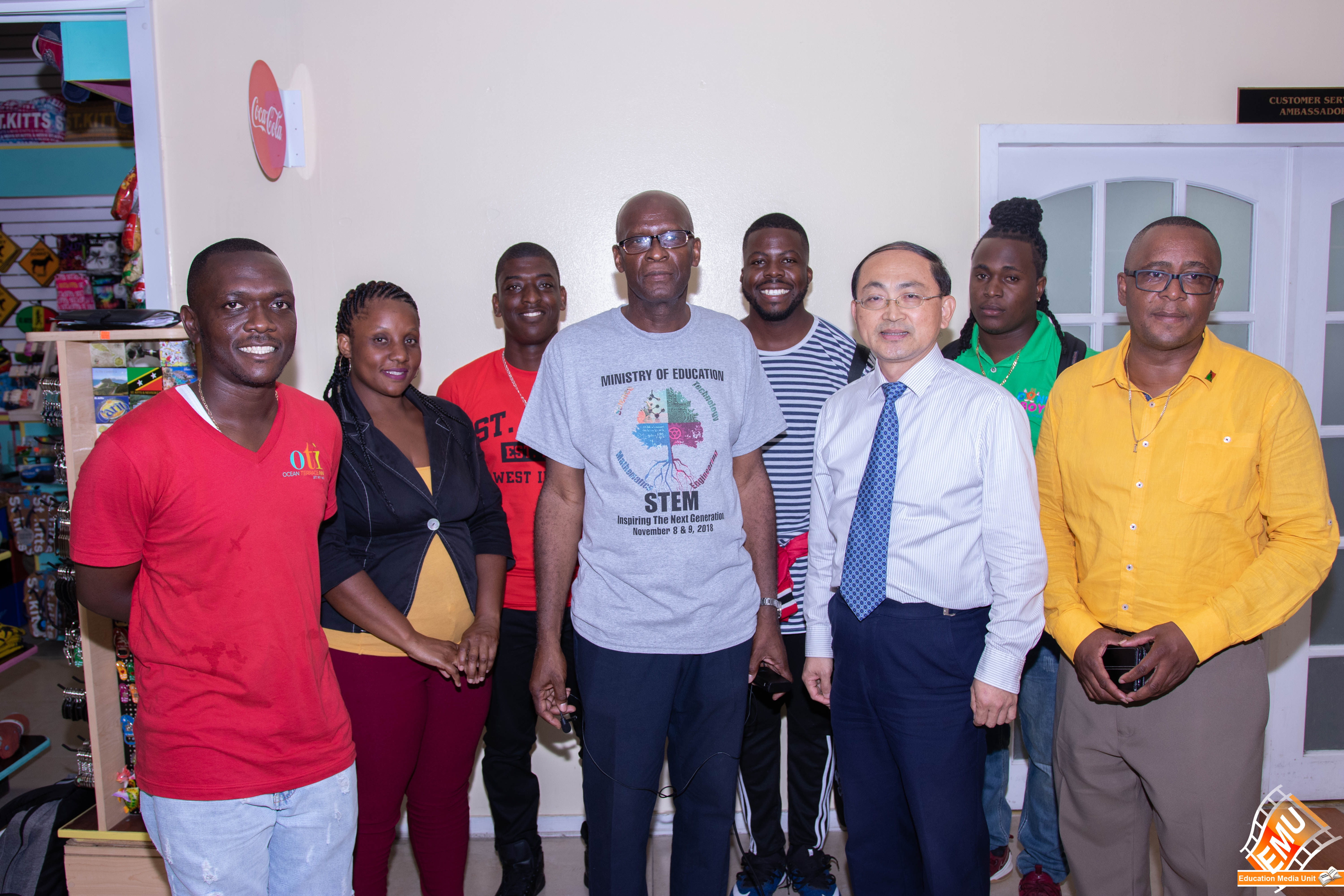 (EMU) – St. Kitts, November 13, 2018: The Embassy of the Republic of China (Taiwan) (ROC) through the Ministries of Foreign Affairs and Education has once again delivered on its promise to provide educational opportunities for qualified nationals.
Scholarships intended for individuals in the area of Hospitality were developed to deepen the ROC relations with allies in the Caribbean with the launch of its 2018 Vocational Training Project.
Six (6) young nationals, Donroy Liburd, Lennon Bedford, Denzil Stapleton, Cliron Freeman, Bernita Murray and Jaleel Browne departed the Robert L. Bradshaw International Airport on 9th November headed to Taiwan to pursue training there. The individuals will join other participants from the region to participate in a ten (10) week course, which will run from November 12th 2018 – 22nd January 2019.
Permanent Secretary in the Ministry of Education, Vincent Hodge and First Secretary Daniel Kuo were present at the airport to extend best wishes to the group before they departed the Federation.
During brief remarks Permanent Secretary Hodge expressed sincere gratitude to the people and Government of the Republic of China (Taiwan) for always nurturing the talent of the youth in our society and encouraged the cohort to enjoy Taiwan while attaining exceptional grades.
Implemented with the intention to develop a skilled workforce in hospitality and enhance the region's social and economic status, the course was made possible by Taiwan's Cooperation and Development Fund (Taiwan ICDF), and the Taichung-Changhua-Nantou Regional Branch of Workforce Development Agency (TCNR).
The scholarship program provides each recipient a round-trip economy class ticket, accommodations (including meals), tuition fees, insurance, counselling services, transportation, and a daily allowance of NT$400.
Since gaining independence in 1983, the Government of St. Kitts and Nevis has partnered with the ROC and universities and colleges in Taiwan to provide scholarship programs for bachelors, masters and most recently doctoral programs.
Other participating countries are Belize, St. Lucia and St. Vincent and the Grenadines.
-End-
Disclaimer
This article was posted in its entirety as received by SKN PULSE. This media house does not correct any spelling or grammatical errors within press releases and (or) commentaries. The views contained within are not necessarily those of SKN PULSE.