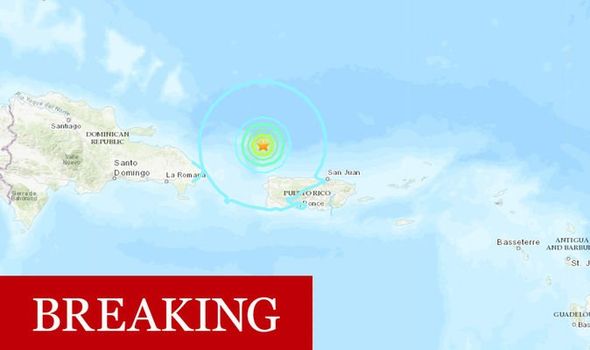 By: T.C
A magnitude 6.3 earthquake struck Monday night about 49 miles northwest of Isabela, Puerto Rico. It hit at 11:24 p.m. and was reportedly felt in San Juan. It had a depth of 6.2 miles.
The quake was felt across Puerto Rico and is the strongest to hit the island in recent years.
Reports also indicate that persons in the Dominican Republic felt the earthquake.
According to the Associated Press, there were at least two aftershocks within 30 minutes of the quake — a 4.7 and 4.8, respectively.
Up to press time, there were no immediate reports of casualties or damage from the earthquake.
The National Weather Service San Juan tweeted:
An earthquake with a preliminary magnitude of 6.3 occurred 44 miles north of Puerto Rico at 11:24 PM Atlantic Standard Time. No tsunami threat exists for Puerto Rico and the United States Virgin Islands.