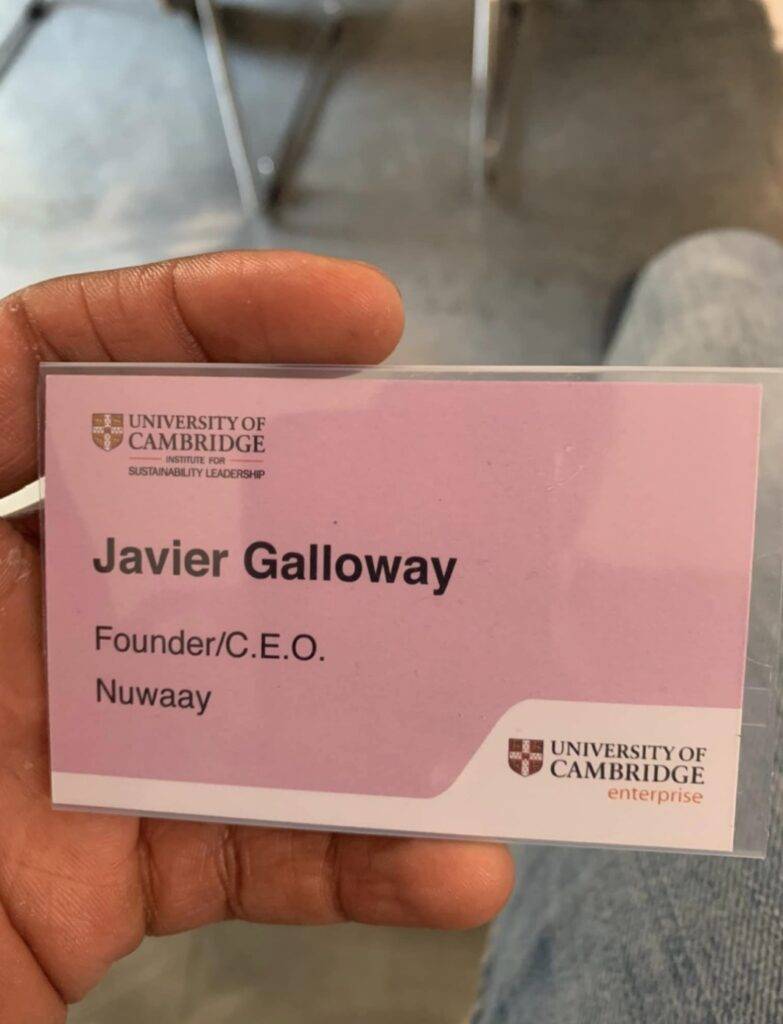 By: Contributor
It's not every day Kittitian entrepreneurs are invited to one of the top universities in the world but this wasn't an average day as man of the soil Javier Galloway the Founder of Nuwaay was recently invited to a 2-day workshop focused on (Sustainability Essentials for your SME/Startup) at the University of Cambridge.
The founder of Nuwaay Javier Galloway developed Nuwaay to help restaurants and their customers learn more about each other and offer insights on why customer's purchase food. The young entrepreneur also acted as an ambassador for his country by educating some of the university staff about; St. Kitts-Nevis and the greater Eastern Caribbean potential as a future player in the global technology ecosystem.
This programme focused on small business owners and employees who are being urged to prioritize sustainability through a program offered by the Cambridge Institute for Sustainability Leadership (CISL). The program encouraged a "can-do" attitude toward sustainability, emphasizing practical steps that small businesses can take to help achieve the United Nations Sustainable Development Goals.
Participants in the program also learned about embedding sustainability into every aspect of the supply chain, as well as the benefits of a circular economy that reduces waste. The program also encouraged collaboration among competitors to amplify the message and impact of sustainable business practices.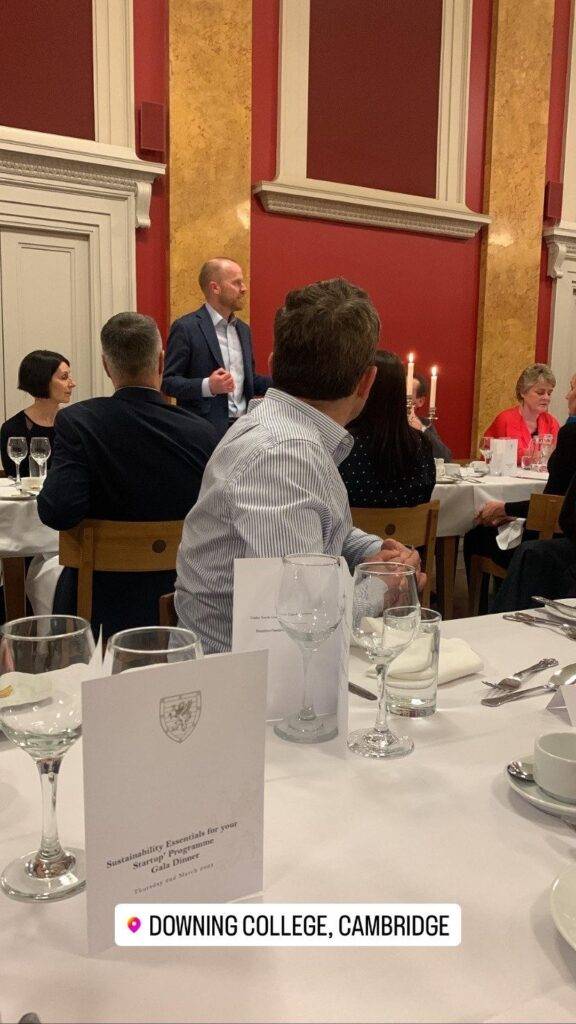 They were also treated to an exquisite Gala dinner at the famous Downing College.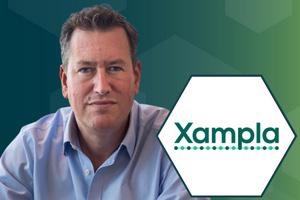 The program also featured presentations from the C.E.O of a multi-million-pound innovative startup Xampla (Simon Homberlsey), which creates plastic replacements from plant protein, and Petit Pli, which creates clothes that grow with kids for years.
The program has been praised by participants as a transformative resource for small businesses. With so many free or low-cost resources available to help small businesses with their sustainability journey, incremental progress could add up to a tidal wave of change.